Microsoft announces unveiling of Xbox Two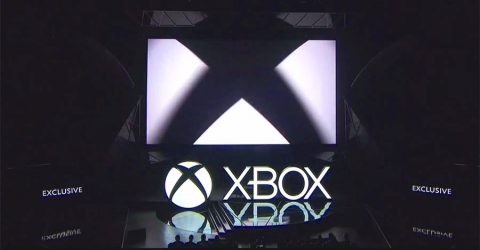 Xbox enthusiasts are getting extremely excited after Microsoft announced plans to unveil the successor to the Xbox One during the Electronic Expo conference in Los Angeles.
Microsoft boasts that the Xbox Two will be the 'most advanced' gaming console, particularly when compared to Sony's PlayStation, which many gamers have always considered to be the superior machine.
One area where Xbox did poorly was its lack of exclusive games for the Xbox. One notable exception was the hugely popular and critically acclaimed Mass Effect series. In response Microsoft has made a big effort to address this lack of titles by acquiring several studios. This should give the Xbox a far wider range of exclusive games and enhance the differences between the rival consoles.
The other revelation is the Xbox Two will include features such as Cloud game streaming.
While there has been little detail other than exclusive games and Cloud streaming, the chatter on the internet has been wildly positive. According to website Thurrott, which is seen as a Microsoft insider November 2020 will be the release date for the Xbox Two, but Microsoft has not confirmed this.
As expected, speculation is rife. Anticipation is that the new console will support 4K HDR games. It is also expected to include backward compatibility for previous games.
What was notable at this year's conference is the absence of Sony and consequently no apparent competition from its PlayStation. This is the first time in the Expo conference's 24-year history that Sony has been absent.
While Sony gave no reason for this it has confirmed that the PlayStation 4 may be coming to the end of its lifecycle. Sony also confirmed it was working on new hardware and many expect them to announce a new console sometime next year.
While this is good news for gamers and next year could be one of the most exciting, Sony's decision to leave the field clear, for at least 12 months, could be damaging in the long run. Despite being fierce competitors Sony's lack of headline-making announcements leaves Microsoft as the front runner in the lucrative global games market.
Gaming is one of the most successful entertainment markets. Its global sales are higher than film and music combined with $137.9 billion in sales last year and there are an estimated 2.6 billion people actively playing them.
The UK has long been a valuable source not only for sales but with the creative industries. There are, it is estimated 37.3 million Brits play games and there are 2,261 active games companies based in the UK. In fact the UK is the sixth largest video game market with consumers spending a record £5.7bn last year.
Image: Isaac Park