Millionaire sues building owners for £100k over poor broadband.
The owner of a multi-million pound flat is suing the building owner over poor broadband!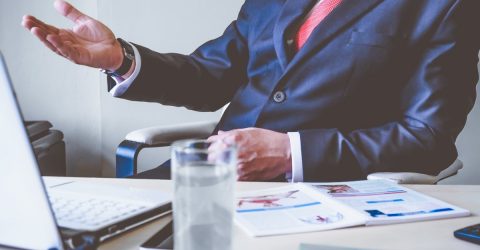 Stephen Shalson is a travel executive and owner of a £2.95m apartment in Barbican, London. However it seems a £2.95m home doesn't provide the ultimate life of luxury after all. Mr Shalson is suing the building owners for almost £100k in damages over poor broadband!
It's unlikely a £100k win would make a huge difference for a multi-millionaire. So the motivation is probably more about revenge than making up any losses. Who would have thought a millionaire would be sticking it to the property tycoons in 2019?
Mr Shalson claims it took 'almost 1000 days' for the building's ISP to provide fibre to the building. Before the fibre install Shalson claims his apartment had no working internet. He says he had to resort to using free wifi in cafes (the horror!).
Shalson's case relies on the claim that he was assured "good quality broadband internet available in all rooms". However, this assurance was made by a third party conveyancer, which wouldn't reflect on the building owners. Despite the somewhat ridiculous nature of the case a trial has been set for next year.
Law update
If Mr Shalson had moved into the apartment this year he wouldn't have had any issues. Legislation was introduced earlier this year to ensure quicker fibre installation in flats. The move was welcomed by Virgin Media who had previously called for the laws to be introduced.
The law will make it easier to install apartments FTTP connections where landlords have ignored access requests from broadband firms. Providers will be given a cheaper, faster route through the existing Upper Tribunal to access the property. This will shorten the timescale to enter a building from six months to a couple of weeks.
The process will be massively reduced in cost compared to the current system, which should encourage providers. The move will result in an estimated extra 3,000 residential buildings a year will be connected as a result.
FTTP FFS
It isn't rare for a building owner to go to court over an occupant's internet connection. Though it's more common for building owners to get into legal trouble over internet connections from renting tenants.
Rental contracts including broadband with a rented apartment/house is an increasingly common perk. Landlords often include this to avoid the confusion of changing contracts or bill issues with rotating tenants. With more young people renting than buying, this is a bigger draw in a competitive market.
However, for many landlords, including internet with the apartment for renters can be trouble. This is because whomever's name is on the bill is liable for illegal activity on the connection i.e. streaming, torrenting, downloading.
'Good quality'?
Another element of Mr Shalson's case is the definition of 'good quality broadband'. While that phrase is open to anyone's interpretation, Ofcom have taken steps to clear the issue up. From March 2020 Ofcom's broadband Universal Service Obligation (USO) will be enacted. Eligible homes and businesses will be able to request a connection, where the cost of install is no more than £3,400. The USO states that a 'decent broadband connection' is a minimum of 10Mbps+.
Sadly for Mr Shalson, all these changes are irrelevant to his case, and are obviously not set up to support millionaires. Regardless, it's good news for the rest of us with slow broadband. Sorry (not sorry) millionaires!