Morecambe coming out of broadband 'dark ages' with Project Lightning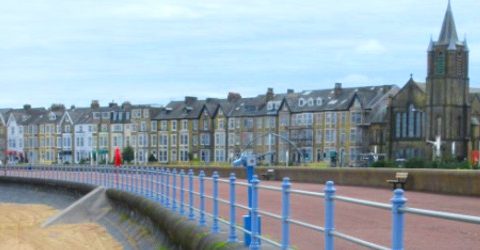 Local politicians have welcomed news that Virgin Media will target 53,000 homes and businesses in Morecambe, Lancashire, for its Project Lightning ultrafast broadband expansion.
Average download speeds across the borough are at a trickle, at just 19Mbps. Project Lightning aims to make that a flood with a £3bn full-fibre rollout promising downloads of up to 300Mbps.
If these numbers are correct – and all average speed figures should be taken with a pinch of salt – the Virgin expansion could give locals access to broadband speeds that are 16 times faster than they're used to.
The Mayor of Lancaster, Councillor Roger Mace, said the news bodes well for local businesses, especially after the opening of the major Bay Gateway infrastructure project which links the area to Junction 34 of the M6.
"The pending arrival of ultrafast broadband is another real boost for residents and businesses in Morecambe," he said.
Work has already begun in Morecambe to connect up to 14,000 new premises and is expected to be completed across the county before the end of 2018.
Paul Hutchinson, Regional Director for the North West at Virgin Media, said: "We're delighted to be expanding our network to tens of thousands more homes and businesses to help to make Lancashire a world class digital hotspot. Local residents and businesses will soon be getting the high-speed connectivity they deserve."
It's not all been plain sailing for Project Lightning. Virgin sacked four of its top people in March 2017 after admitting its teams had wildly overestimated how many home were already linked up to the Project lightning network.
Virgin say they want to boost ultrafast broadband coverage to 17 million homes by the end of 2019.
If you want your area to get access to Project Lightning you can register interest at Cable My Street.