MPs launch probe into the UK's digital government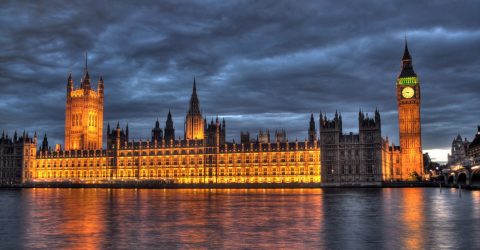 MPs on the House of Commons Science and Technology Committee have launched an inquiry into the state of the digital government.
The committee wants to examine and assess the success or otherwise of the Government Digital Service (GDS) which was set-up as a central technology division looking to reform Whitehall services.
MPs on the committee will look at whether the GDS had managed to promote the use of technology and data across government as well as look at the progress of digital services more broadly to see where further improvements can be made.
It will also assess whether the recent transfer of some of GDS's remit over to the Department for Digital, Culture, Media and Sport has long term implications.
The probe comes after this year's Infrastructure and Projects Authority report on major government projects revealed a large number of technology and IT projects at risk of failure. Particularly, the Home Office's plan to shift their blue-light services to 4G after it had been branded as unachievable.
There is a long list of projects that seem to be having difficulties including GDS's identity check scheme called Verify, HMRC's Making Tax Digital project and, of course, the ongoing problems around Universal Credit. While the WannaCry attack on the NHS exposed how fragile some public-sector systems were.
Created in 2011 the GDS was set-up to aid and promote the digitisation of the public sector, as well as to determine the success of the Cabinet Office initiative in increasing uptake of digital services.
Since its foundation, the GDS has had a turbulent time with several people put in charge and having its roles regularly altered by other departments. The inquiry also comes following an Institute for Government report that found the spread of digital services across the government had been slower than planned.
Further problem projects highlighted included HMRC's Customs Declaration Service and the Home Office's Digital Services at the Border. Both of which are under increasing pressure with Brexit looming on the horizon.
The inquiry will examine how the government and its agencies use their data to maximise their monetary value. In particular, the NHS sharing data with private companies.
It will look at the controversial policy of data sharing between departments, which the government is keen to develop while civil rights groups decry as increasing state surveillance.
The inquiry is open to the public and organisations and they can make submissions via the Department's website. The deadline is the 28th September.
Image: Maurice