Onecom fined £100k for sending millions of spam texts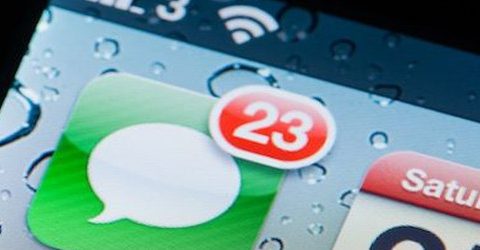 Hampshire-based business broadband company Onecom has been punished with a £100,000 fine for sending out over three million spam text messages.
The Information Commissioner's Office (ICO) received more than 1,000 complaints from the public after Onecom bombarded potential customers with marketing texts about mobile phone upgrades.
The ICO is responsible for tackling companies that breach the 2010 Data Protection Act.
Investigators found Onecom had broken the law by not obtaining the consent people must give to receive marketing messages on their mobile phones.
Guide10 tips to identify and avoid SPAM
Onecom did confirm they had sent out 3.3 million text messages between October 2015 and March 2016.
What do Onecom say?
Onecom's Chief Executive Darren Ridge responded to a request for comment from BroadbandDeals.co.uk, saying: "Onecom operates in a highly regulated sector and is utterly committed to upholding the highest standards in all our communications with our clients and the public."
Mr Ridge said his company "consider[s] this incident to have been most serious" and promised an internal review to ensure that this would never happen again.
He added: "We are pleased to note that no subsequent complaints have been received and that the Information Commissioner has acknowledged our remedial measures."
How do spammers get your number?
Spam marketing texts are usually sent out by companies who randomly generate thousands of mobile phone numbers in the hope that someone may well have had an accident or been mis-sold a financial product like PPI.
When people respond to the texts, unscrupulous companies will sell on your details to claims and debt-management firms. This is how they make their money.
There is no suggestion that Onecom mass-texted non-customers, but the company was not able provide any evidence to the ICO that it had sought the necessary consent to send the texts.
.
Report spam texts to 7726
All firms sending marketing texts must offer an opt-out option, which typically involves texting STOP. If, however, they continue to send after opting-out they are in breach of the law and you can report it to the ICO. Their helpline number is 0303 123 1113 or you can forward the offending spam to text number 7726.
Commenting on the case, Steve Eckersley, ICO's Head of Enforcement said: "Spam texts are a real nuisance to millions of people across the country and this firm's failure to follow the rules drove over 1,000 people to complain.
More4 firms fined for sending 59 MILLION spam emails
"I would urge anyone bothered by a spam text to report it, via the ICO's website or by forwarding the text to 7726.
"Your reports will help us crack down on those who fail to treat people's information with the respect it deserves."