Plusnet guilty of false £4.50 Facebook broadband ad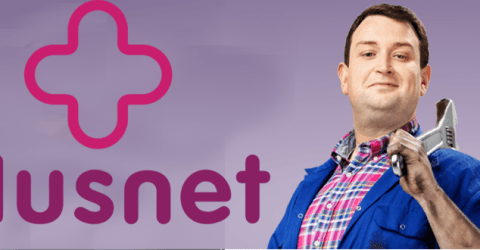 Plusnet has been rapped by the advertising regulator for failing to big up the small print with a Facebook advert falsely promising £4.50 business broadband.
The Advertising Standards Authority (ASA) was called in to look at Plusnet's social media advert after complaints from two members of the public spotted suspiciously cheap pricing.
The ASA ruled that the advert did not make clear that in its £4.50 a month offer, a £10.50 a month compulsory charge would also be made for line rental. Also not mentioned was was a £4.99 upfront charge for a Plusnet router.
In reality Plusnet's business broadband offer would cost £15 a month, when line rental was factored in.
Since October 2016 the ASA has forced all home broadband sellers to include the monthly cost of line rental in their total prices.
This ruling now effectively means that business broadband providers will have to do the same.
The two version of the advert appeared online around 28 March 2017.
They featured the text "£4.50 a month for Unlimited Business Broadband. Order today!" while underneath, there was an image of a man alongside more prominent text which stated "Unlimited Business Broadband from £4.50 a month", in which the price "£4.50" appeared in a larger text size. Smaller text below stated "When you take a 24 month contract – £10.50 a month line rental".
Plusnet's defence of the adverts is interesting, in and of itself.
They argued that their business customers were smarter than the average bear – in Plusnet speak "more competent and knowledgable than typical consumers" and therefore would not be misled.
The ASA disagreed, saying that business owners did not have any special skills of logic and deduction over and above the average consumer, "who is taken to be reasonably well-informed, observant and circumspect."
Plusnet must not show the ads again in their current form, having broken ASA rules around pricing and misleading advertising.