Plusnet upload speed boosted to 9.5Mbps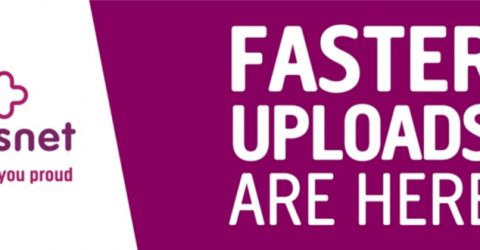 Plusnet has upped the maximum upload speed on its 38Mbps fibre broadband deals to 9.5Mbps in a bid to keep its social and gaming-hungry users happy.
The news has not been widely publicised and was only announced on the company's Community forum on Friday 27 October.
It means that from November 2017 the average upload speed on Plusnet's 38Mbps Unlimited Fibre broadband will jump nearly tenfold from 'up to 1.9Mbps' to 'up to 9.5Mbps'.
New customers buying the Plusnet deal will get the faster upload speed automatically, the company has confirmed.
A moderator on the customer forum added: "The migration is being done in batches with everyone moved by the end of November."
What does upload speed affect?
Along with headline download speeds, upload speeds are the other important part of the equation in your home internet connection.
Upload speed is taken into account every time a computer, laptop, tablet, TV or smartphone connects to the internet using your home broadband WiFi.
Social
If you are uploading a photo or video clip to Facebook and it's taking ages, the upload speed of your home connection is likely the problem.
The wide and growing popularity of sharing on social networks, from Twitter to Facebook, has put ISPs like Plusnet in a bind.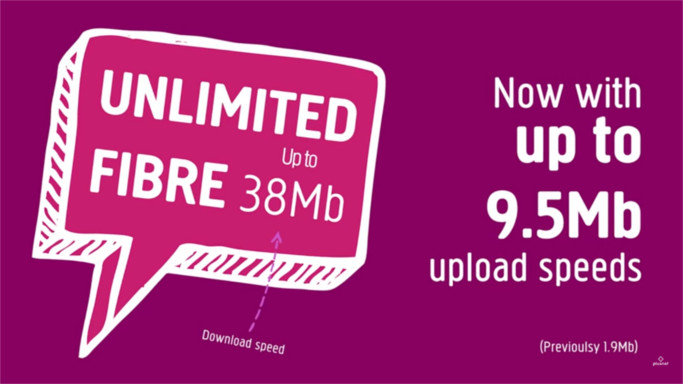 Their audience wants better upload speeds and are savvy enough to know that if they aren't getting what they paid for, it's very easy to switch away.
38.04 million people in the UK will log on to Facebook and its subsidiary Instagram this year, a staggering 57% of the population.
Multiple users
If there's more than two of you in your household, not including the pets, then shoddy upload speeds will leave your internet connection struggling if you're all online at the same time.
The advent of having many connected devices, like a smart TV using iPlayer, kids on smartphones or tablets watching Netflix, and parents on Facebook – all at the same time – puts a serious strain on home broadband.
Gaming
If you are playing a game online, on your mobile, laptop, or Xbox Live, Playstation Plus, then you will need a stable upload speed so your device can reliably connect to the game server and send detailed information about your character's location and what you are doing.
Online gaming is no longer the preserve of the unshaven geek holed up in his bedroom.
The popularity of Facebook games started with Mafia Wars, through puzzlers and one-on-one games like Words With Friends, through to the all-conquering timewasters Candy Crush, Farm Heroes and Pet Rescue Saga.
If you've ever tried smashing an orc in the face with a hammer, and seen your screen stutter and freeze, followed by your character being killed by said orc, it's likely you've got poor upload speeds.
If you can't connect to your favourite game while using your home broadband WiFi, upload speeds may be at fault.
Why now?
It's clear the upload speed boost has been driven by exploding interest in livestreaming and online gaming, from broadcasting game sessions on Twitch, vlogging on Facebook Live and Youtube to increased numbers getting involved in news and sports livestreaming.
The old 1.9Mbps upload speed limit on Plusnet's 38Mbps fibre broadband is paltry and will have affected everything from loading the lastest holiday clip to Instagram to getting to the next level in Candy Crush.
Without decent upload speeds, shaky, low-quality and stuttering livestreams will be the norm rather than the exception.
Check your broadband speed here or pop your postcode in the box below to see the best broadband deals in your area.