Get out free: Post Office broadband price rise coming 1 May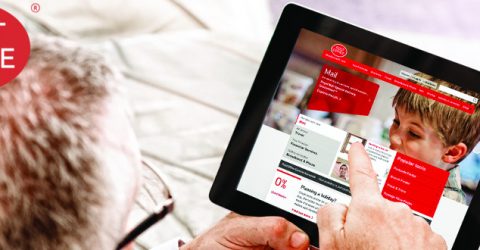 From 1 May 2018 there'll be a Post Office Broadband price rise.
This triggers a Get Out Free clause where you can switch broadband without paying off the remaining months on your contract.
Just switch within 30 days of getting notification of the price rise.
Usually this notification will be by letter or email, depending on how the Post Office normally contacts you to speak about your account. You will have set these preferences when you signed up.
The Post Office says it is sending out price change notification letters to Home Phone and Broadband customers from 1 March, and you should expect to get your letter by the end of March 2018.
More: Broadband without a phone line
Normally, if you switch broadband while still in contract, you're liable to pay for the remaining months on your contract.
But when broadband providers put up their costs mid-contract, that triggers an automatic Get Out Free clause for customers.
Which Post Office broadband prices are rising?
The Post Office has confirmed it will push up prices from 1 May 2018.
The cost of monthly broadband and line rental bills are going up by £1 or £2 a month.
[table id=11 /]
No more Line Rental Saver
Line Rental Saver is also being ditched, and will no longer be available for sale to new or existing Post Office customers.
Line Rental Saver is a way to pay the cost of your line rental upfront for a year, and usually comes with a discount attached.
The Post Office say that if you have already taken out Line Rental Saver, you will be allowed to keep it until it expires.
Which call charges are going up?
If you get your home landline phone with the Post Office, you'll see some extra charges applied to your bill as well.
[table id=12 /]
No Early Termination Charge
Any Post Office broadband customer can decide to switch away to a new provider and they won't be charged any early termination fees – if they switch within 30 days of getting a Price Change Notification Letter.
These usually apply if you cancel your service during the minimum term of your contract. An Early Termination Fee usually consists of the price per month, multiplied by the number of months left on your contract.
These charges won't apply if you cancel within 30 days of receiving your price change notification.
More: How to switch broadband
Want to stay? How to haggle to cut your broadband bills
Prices WON'T go up for Fixed Price customers
If you took out a Fixed Price deal when you signed up for Post Office broadband, you won't pay more because of these price rises.
While extra charges WILL appear on your bill, the Post Office have said they will refund the difference with a monthly discount.
It's all rather confusing.
For example: if you're on a £19 a month Post Office Unlimited Broadband deal, your monthly bill will go up to £28 a month, but you'll also get a £9 a month discount applied, bringing your total monthly cost back down to £19.
Why are Post Office putting prices up?
Households are getting more and more demanding in terms of the amount of broadband data they use, so this is getting more costly for ISPs to provide. Not every broadband provider has passed on these costs to customers.
They say: "We've always done everything possible to give you great value for money and to help keep your bills down however, we've had to make a few changes to the price of some of our products and services in order to continue offering all the great benefits that are included within our packages.
"Although some prices have increased, you'll see that our prices and call charges are still very good value for money, especially when you compare them to other service providers."
Had enough? Find the best priced deals available now