Latest Ofcom figures show fewer Broadband complaints than ever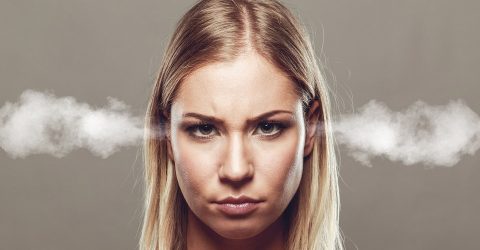 According to the latest Ofcom report it seems we Brits are complaining less and less when it comes to telecoms, mobile and TV services.
Ofcom, as the national regulator and Ombudsman is the main port-of-call for complaints about landlines, fixed broadband, pay-monthly and pay-TV services.
To measure the level of complaints received they calculate the number per 100,000 of customers at the company investigated. Their latest report covers data for the first quarter of 2018, January to March and is compared with the final quarter 2017.
And it should be noted that the levels of complaints are very low, which could be seen as a huge positive for the industry.
Overall it found that the number of complaints for pay-TV service and pay-monthly mobile services had remained the same but there was a decrease in complaints for landline and broadband services. It also reported that they had received the least number of complaints about pay-monthly mobile and pay-TV services compared to the other services.
As to why this is happening is open to speculation. But it is true that the level of satisfaction with mobile operators has been steadily rising. According to the oldest mobile network performance operation, GWS the industry satisfaction rating average in UK mobile was an extremely high 81%. A level of approval rating most politicians would kill for.
Fixed broadband
According to Ofcom's figures Sky generated the lowest volume of complaints, with TalkTalk receiving the most. Complaints against TalkTalk were about faults, service and provision issues followed by handling and billing, prices and charges. Both BT and Plusnet continued to generate complaints above the industry average of 16 per 100,000.
Landline
Again, Sky generated the lowest volume of complaints when it came to landline. And sadly, again TalkTalk generated the highest volume of complaints. The list of complaints against TalkTalk was the same for landline as for fixed broadband.
In a familiar pattern, complaints against both BT and Plusnet were above the industry average.
Pay TV
In a clean sweep Sky again came top in the least number of complaints when it came to Pay TV. BT generated the highest number of complaints due to poor billing, pricing and charging, faults, service and provision issues. Both Virgin Media and TalkTalk registered complaints against them above the industry average.
Pay-monthly mobile
In pay-monthly mobile Tesco Mobile generated the least number of complaints. An impressive one complaint per 100,000 subscribers.
When it came to Vodafone, iD Mobile and Virgin Mobile Ofcom recognised that they used different methodologies to compile subscriber numbers. So, they concluded that their performances were on a par with all three coming top of the list of most complained against.
Improvements across Three, EE and O2 saw their level of complaints coming below the industry average of five per 100,000 subscribers.
Ofcom is the UK's regulator for the telecommunications industry. It monitors the performances of companies in the industry ensuring they act fairly. Among its roles it monitors and records complaints.
While Ofcom doesn't usually investigate individual complaints, it will do if a company seems to be causing particular concerns for consumers.
If you feel the need to complain you can either write to them at PO Box 1285, Warrington, WA1 9GL, phone them on 0300 123 3333 or visit their website, ofcom.org.uk.