Rated: Best UK ISP for Netflix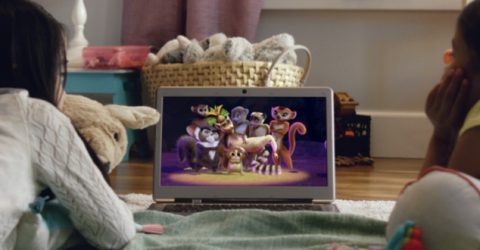 Netflix has released its updated list of the fastest ISPs to stream Netflix content in the UK.
The Netflix ISP Speed Index collects streaming performance data from customers around the globe.
By calculating the average prime time bitrate that users receive, Netflix has compiled a leaderboard of the best and worst ISPs in the country.
What the results mean
Higher bitrates mean for more consistent, high-res video when watching any Netflix content. By their own guidelines, the minimum bitrate to stream Netflix is 0.5 Mbps.
A 3Mbps connection is recommended to stream Standard Definition content, and a 5Mbps speed is needed for HD video.
To watch Netflix's Ultra HD content, which streams in a 4K resolution, you'll need a hefty 25 Mbps connection for consistent quality.
Virgin fastest UK ISP for Netflix
1. Virgin
Virgin are ranked at the top of the list with an average bitrate of 3.96 Mbps.
This average is well within the range of Netflix's recommended bitrate for Standard Definition, but falls short of the recommended HD bitrate.
2. BT
BT measure in at an average bitrate of 3.85 Mbps, falling just short of Virgin. Unlike Virgin, BT uses fibre broadband for its Infinity 1 and Infinity 2 packages, instead of DOCSIS cable.
3. Plusnet
The third fastest UK ISP for Netflix is Plusnet, offering an average bitrate of 3.65 Mbps.
4. EE
EE just misses out on the top three with a score of 3.51 Mbps.
5. Sky
Sky have climbed up one ranking place from last year with a bitrate of 3.46 Mbps. This is actually a drop in performance from their 2016 average of 3.47 Mbps.
6. TalkTalk
Trailing the pack is TalkTalk, with an average bitrate of 3.44 Mbps.
With a spread of less than 1Mbps between the fastest and slowest scores,  there is very little separating UK ISPs when it comes to Netflix.
Who to choose
Netflix have calculated these bitrates by averaging the speeds that both ADSL (up to 17Mbps) and fibre/cable (38Mbps and above) customers can achieve.
This means that bitrates will vary significantly between individual customers depending on their specific broadband packages.
If anything, these results show that all UK ISPs should be able to provide a quality Netflix service to the majority of customers.
Netflix increased its prices for UK customers late last year, with the cost of Premium membership rising to £9.99 a month.