Rising call profits hurt older people most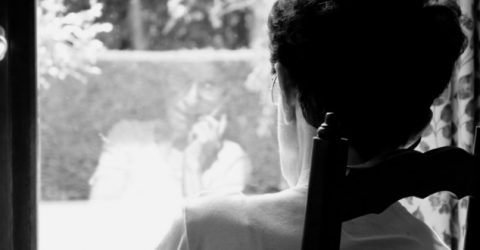 The volume of landline calls made in the UK has fallen by 11.9 percent through 2016, continuing the pattern of a long and steep downward trend.
Over the past five years that number has almost halved as more and more people switch to mobiles, Skype, WhatsApp, Facebook to keep in touch.
But in spite of dwindling use, profits from landline calls are up 1.8 percent, so it can't be providers who are taking the hit.
These figures are courtesy of Ofcom, who published a detail breakdown of fixed-line services in their annual Communications Market Report.
Ofcom's analysis revealed that, in order to draw in customers with the cheapest broadband offers and scrape a profit from landline's fading use, calls-only customers are getting shafted.
MoreBT forced to cut landline bills to max £7 a month
Older customers, more vulnerable
This is particularly damaging because 64 percent of landline-only customers are over 65 years old, and the average length of time that they've been with a provider is a staggering 22 years.
These are the customers left paying more money, year after year, for the most basic of communication services.
So how are providers getting away with cheating older people on their phone bill?
It seems that a major reason for these unfair profits is the sharply rising cost of line rental. Even though the cost of wholesale line rental has steadily decreased to become 31 percent cheaper to providers over the past 10 years, the cost to their customers has risen by 34 percent in the same timeframe.
It's a fix
This suggests blatant price-gouging, where providers can invent any price they want and label it as 'line rental' on your bill.
Many providers have hidden these costs behind discounted broadband and inclusive calls, maintaining an attractive price tag for new customers that quickly vanishes when the minimum-term expires and these discounts wear off.
DealsGet the best deals on broadband without a landline
Unfortunately, landline call customers are starved of these discounts and have to bear the full brunt of the price hikes.
In their review of pricing trends for communication services, published in March this year, Ofcom concluded that this line-rental focused model of profit "has the potential to result in consumer detriment" and is "of particular concern" because it preys on elderly and low-income customers.
As well as line rental, the cost of out-of-bundle calls has also risen. Combine this with tariffs and bundles becoming increasingly complex, which make it difficult for customers to see exactly what they'll end up paying, and it's easy to see why so many people are left paying excessive amounts for a basic landline service.
Switching landlines as easy as broadband?
Market engagement is a key issue that needs to be fixed to solve this problem. If a customer is actively looking around for a good price and service, they are successfully engaging with the market. High engagement encourages competition between providers, keeping costs low and service on the cutting edge.
Only 7 percent of landline-only customers are 'engaged' in the market, with 87 percent of them blindly settling for out-of-contract tariffs that they could stay on for decades.
How-toBest ways to get older friends and family online
Bundled discounts for calls, broadband and TV reduce the average cost of services by more than 20 percent for customers.
Keeping fresh contracts and searching for the best broadband deals is key to keeping your bills low, but uncovering the actual costs you'll pay and finding the best deal is hard work (and the reason BroadbandDeals.co.uk exists).
No perks for landlines
Landline call customers received no advertised discounts at all in 2016. This means that even if a calls-only customer did try to engage with the market, they wouldn't find anything there.
In February, Ofcom proposed measures to try and increase market engagement, such as making information about prices and switching providers easier to access, reducing transaction costs and automatically switching inactive customers to better BT tariffs.
In addition, Ofcom proposed restricting the cost of line rental for calls-only customers to between £5 and £7 a month. Compare that to the average current monthly price of £18.17 and it's easy to see why providers are hesitant to lose such a huge chunk of their profits.
It's certainly unfortunate that it is the elderly and vulnerable who suffer the most from this practise of price gouging and, if Ofcom's 'suggestions' don't take root, some enforcement may be required to protect these disengaged customers.
If anything, these reports stress the importance of actively looking for the best deals whenever a minimum-term contract expires. If there's an old person you care about, consider taking some time to help them find a good service. They could be losing a lot more money than you expect.
MAIN IMAGE: Anastasia Bastano/Flickr