Six jailed in £37m copycat website scam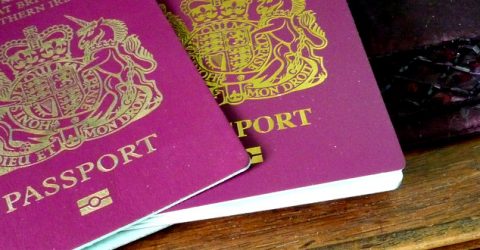 Thieves who stole more than £30 million from the public by setting up copycat website addresses posing as government websites have been jailed this week, in the UK's largest ever case of its kind.
The gang set up websites which mimicked official government departments like the DVLA and HM Passport Office.
Hundreds of thousands of people were tricked into paying out on these fake websites to renew or order official documents like passports and driving licences.
The illegal profits funded a lavish lifestyle for the gang, who spent extravagantly on luxury holidays and expensive cars.
The scam was so lucrative that one of the jailed thieves – Claire Hall – was about to buy a house for £1.4m in cash when police swooped to make an arrest.
Collette Ferrow, Liam Hincks, Claire Hall, Peter Hall, Syed Bilal Zaidi, and Kerry Mill, were jailed for a total of 33 years after a trial found the extent to which the culprits misled the public.
The court heard how the six set up websites through a company called Tadservices Ltd between January 2011 and November 2014.
These copycat websites posed as official government properties to sell documents like tax discs, birth and death certificates, driving licences and visas at a huge markup.
The chair of National Trading Standards, Lord Harris, confirmed: "These convictions represent an important milestone in the fight against online fraud."
He said: "This was a huge fraud and a very large number of people lost money as a result of the malicious actions of these criminals."
MAIN IMAGE: Chris/CC BY-SA 2.0