Sky Broadband pledge to go zero carbon by 2030.
ISP Sky joins UK providers in pledge to become carbon neutral - with the most ambitious target yet.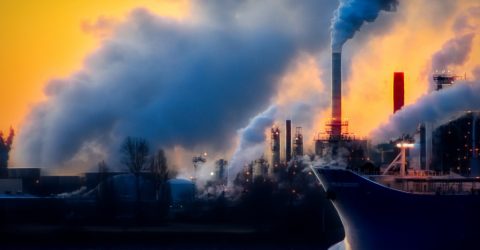 Last week UK broadband giant Sky announced plans to become carbon zero by 2030. The news follows BT and Virgin Media's similar announcements. BT have pledged to go carbon zero by 2045 and Virgin Media by 2050.
What is Carbon Zero?
'Carbon Neutral' means to negate any carbon emissions you produce. This means companies must undertake initiatives to offset the amount of carbon they produce. This is often done by planting trees, recycling or creating green energy using wind or using biofuel.
'Carbon Zero' means that no carbon emissions are produced by a product/service at all. For example zero-carbon electricity could be provided by a 100% renewable energy supplier. A more common variety of renewable energy is wind based power.
How will they do it?
So far the details are pretty vague. In their statement Sky listed examples like; 'Develop the world's most sustainable film and TV studios." Or "Making every Sky original production, TV channel, show and film net zero carbon." So it's pretty unclear.
However, of the more tangible solutions offered was their plan to change their 5000 strong vehicle fleet to Electric Vehicles.
They also listed planting trees and plants to offset any carbon they were unable to cut. So technically it isn't Carbon Zero but Carbon Neutral.
Lead by example.
It seems a large part of their Carbon Zero initiative seems to be encouraging other businesses to follow suit. In their list of aims they added: "Helping the 11,000 companies that work with Sky….on their path to net zero carbon."
Sky has a good track record for reducing carbon emissions. They have been carbon neutral since 2006, so are relatively early adopters! Their aim in the carbon zero project is to contribute to the goal of slowing the global temperature rise to only 1.5°C.
It's fantastic that broadband providers are getting on board withe need to take radical action against climate breakdown. But progress is still slow.
Until the carbon cost of broadband comes down, you can still do your bit to reduce the impact. When you switch broadband with BroadbandDeals.co.uk, we'll pay to offset your household's internet-related emissions for a whole year – and it doesn't cost you a penny extra.
For more info visit the #OffsetYourInternet project.