Sky Cinema hosts pop-up channel Sky-Fi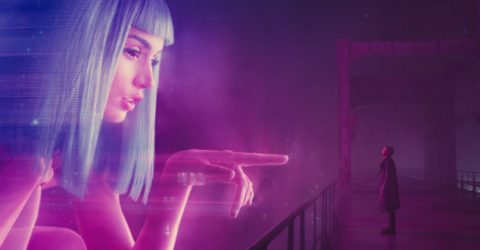 Sci-fi classics from Star Wars to Blade Runner are coming to the small screen this September as Sky add a selection of the best futuristic space fantasies to their Sky Cinema package.
For a month from Saturday 9 September the dedicated Sky-Fi channel will show the entire Star Wars series, including The Force Awakens and Rogue One, as well as Speilberg classics like Close Encounters of The Third Kind and Minority Report.
Sky-Fi will be available on demand and also to viewers on NowTV for £10 a month. Sky Cinema customers will get Sky-Fi for free.
Ahead of the release of Blade Runner 2049, the channel will also feature the 1982 Ridley Scott original Blade Runner, as well as a special programme looking forward to the new film.
Sky Cinema Group Director, Ian Lewis, said: "Sky Cinema Sky-Fi will bring together all that's great about the genre, from iconic franchises such as Star Wars and Star Trek, to classics such as Blade Runner and Close Encounters. It is another innovative offering for our customers bringing the sci-fi genre to life."
With such a huge range of classics on offer, there is much debate about which is the greatest sci-fi film of them all. Sky Cinema's 'The Greatest Sci-Fi Movies in the Universe' (9pm, 4 September, Sky 1) will look to settle that question.
Counting down the top 20 films from the genre, the programme uses data from a poll of Sky customers to decide which movie comes out above them all.
MAIN IMAGE: ©Warner Bros