Sky Sports win 5-year £600m Football League streaming deal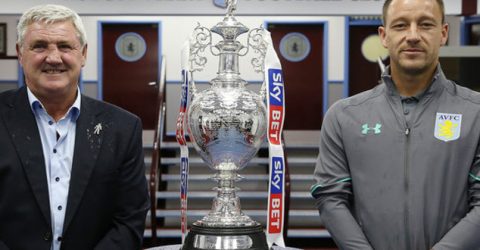 Sky Sports will start streaming every midweek Football League matches after bidding £600 million for the rights over five years.
The deal gives Sky a stronger grip over the the lower leagues of English football after facing serious competition from BT Sport for exclusive rights.
From the start of the 2019/20 season until May 2024 Sky Sports Football will show up to 183 matches live each year in the Sky Bet Championship, League One and Bet League Two.
The EFL made the point that every club will have the right to stream their own matches on their websites if Sky are not broadcasting them live.
More: Sky Sports drop channels, slash prices in bidding war
Earlier this year Sky paid £4.2bn a season for the rights to show 120 Premier League matches until 2019, a bump of nearly 70 per cent on the previous contract. Despite this Sky audiences as a whole have dropped by 14% over the past 12 months.
Saturday streams still blocked
Livestreams will still be taken down if they appear from 2.15pm to 5.15pm on Saturdays to encourage more fans to watch games live.
Reports: Half of all football fans watch Premier League illegally
The deal represents a 36% year-on-year increase on the current setup.
Under the terms if the deal, in each season from 2019/20 Sky Sports will broadcast 16 Championship games on Tuesday and Wednesday evenings,
a minimum of 20 League One and League Two matches and the 15 EFL Play-Off matches including all three finals.
Sky will also broadcast 15 matches from the Carabao Cup including the final, and the semi-final and final of the Checkatrade Trophy.