Smart Devices: We love them, we just don't trust them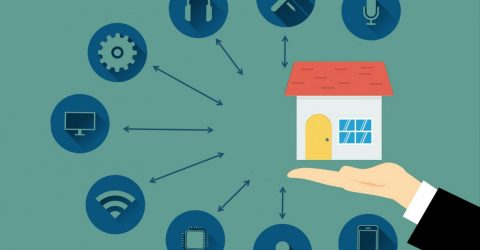 Smartphone maker Blackberry has produced new research indicating that 80% of consumers in the US and UK do not trust their own web-enabled devices to be secure and protect their privacy.
While a significant 23% said they do not restrict the data they allow their device to access through features or apps, 17% said they did not know how to restrict the data and almost a third had no idea what security certifications to look for when they buy their devices.
But this, it seems, is changing. Blackberry found that almost 60% of those surveyed agreed they would be willing to pay more for their products if they could be certain their data and privacy were protected.
Of course, the survey comes along with Blackberry's launch of three new technology licenses for so-called 'Internet-of-Things' (IoT) technology so that products with Blackberry on board will be able to stamp themselves, 'Blackberry Secure.'
The licenses were launched at the recent Las Vega Consumer Electronics Show (CES) conference. The three are titled Secure Enablement, Foundations and Enterprise Feature Packs.
While there has been an explosion in the market for IoT devices, the selling points have tended to be towards features and flexibility. But generally, there has been a lack of concern around data privacy.
Some commentators have claimed that IoT device manufacturers lack an understanding or education around secure development practices and have been happy to produce devices without the necessary security. Blackberry, along with other companies, it seems, are now addressing this gap in the market.
And last year the UK industry published a voluntary code of practice to help manufacturers increase the overall security of IoT devices. The hope is that the wider acceptance will form the basis of an international standard.
Such measures and public announcements from some manufacturers such as HP and Centrica Hive publicly committing themselves to the code, it now seems some companies have finally got around to dealing with a problem that is only going to get worse as we continue to surround ourselves with so many connected devices.