Sony's opening shots in console wars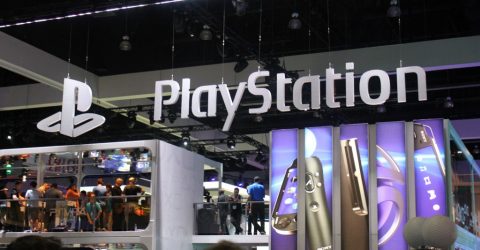 Gamers throughout the world are getting extremely excited by the news filtering out about the new consoles from both Microsoft and Sony. And it seems Sony is getting in the first shots of what will be a resurgence in the console wars as PlayStation 5 and Xbox Two go head-to-head.
Both look to be launched in 2020, and industry watchers and gamers are looking at the forthcoming E3 conference for concrete details. But prior to that Mark Cerny the lead architect of the PlayStation 5 has stolen a march with a revealing interview with the online website Wired.
First up was the surprise announcement that Sony would not, this year be attending the E3 conference for the first time in the event's 24-year history.
Sony also decided to cancel its annual PlayStation Experience event. Instead Sony believe the interview with Wired would be a new way to 'engage its community.' Some watchers also believe the interview came about to address the huge number of leaks, which has led to rampant speculation on social media. Sony looked to the interview to reclaim the initiative.
Others believe it was a strategic decision to counter Microsoft who it was rumoured was about to deliver details on its new console. So, Sony's manoeuvres mean Microsoft will now need to respond and E3 should be their ideal platform. E3 regularly attracts 70,000 gamers and all the gaming press is there so any revelations will spread like wildfire.
In the interview Mark Cerny revealed the new console will boast rapid loading times, ray tracing technology and 8K resolution. It will also have a Central Processing Unit (CPU) based on the third generation of AMD's Ryzen line and will contain eight cores of Sony's new 7nm Zen 2 microarchitecture.
Mr Cerny also boasted that the console's new Solid State Drive (SSD) boasts a bandwidth that is greater than any gaming PC currently on the market.
Don't worry I don't understand this either but believe me gamers in the know are extremely, giddily excited. Speculation at present believes the console will retail at under five hundred dollars and should be released towards the end of next year.
Image: PlayStation Europe