The Broadband providers most likely to make you complain in 2021
ISP complaints in 2020 were more likely to be made about some companies than others. What does the available data tell us about likely trends in 2021?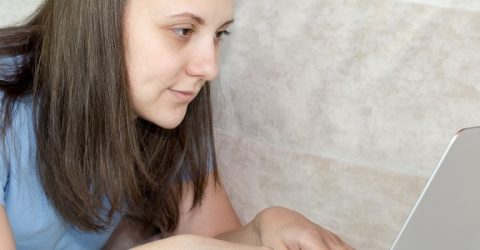 Internet service providers are understandably huffy about bad reviews.
Customer service is something we take incredibly seriously, they say. We're aware of the issues you raised, and are working to rectify them. We've improved our processes since then.
Even so, as a new year dawns, past behaviour remains the best predictor of future behaviour.
As a result, there are one or two useful nuggets of information to be gleaned from studying ISP complaints in 2020.
While individual experiences may not reflect your own (or be representative of your local area), they're still instructive in terms of which firms might leave you disgruntled or disconnected.
After all, unreliable broadband is more likely to cause inconvenience and irritation now than ever before…
I wish to register a complaint
Every quarter, industry regulator Ofcom publishes a report of all the consumer complaints it's received about telecommunications services.
These are separate from complaints lodged with the broadband industry's two arbitration services – CISAS and the Ombudsman Services.
Ofcom's most recent data was published in late November, covering the second quarter of last year.
Considering the UK spent most of this period in an unprecedented national lockdown, our ISPs did a good job of keeping us connected.
Indeed, the total number of complaints received by Ofcom in the year 2019-20 fell by 12,000 from the same period in 2018-19.
Complaints volumes were also lower in Q2 2020 than they were in Q1, which suggests ISPs really are striving to improve their offerings and their customer service.
However, the same company attracted the highest volume of complaints for both home broadband and landline phone services in Q2 – TalkTalk.
In terms of broadband, TalkTalk's ratio of 22 complaints per 100,000 subscribers was marginally above Vodafone's figure of 21.
GuideHow to handle broadband billing disputes
Post Office performed poorly with 16 per 100,000, while Virgin's figure of 12 was better, if hardly exceptional.
Plusnet's ongoing improvements have seen it fall into line with the industry average of nine complaints per 100,000, while the UK's largest ISP – BT – recorded a creditable figure of seven.
At the right end of the table, Sky narrowly lost out to EE, with four and three complaints per 100,000 subscribers respectively.
These findings regarding ISP complaints in 2020 were supported by other Ofcom data released at the same time.
Sky and EE attracted the lowest level of ISP complaints in 2020 for fixed phone line services, while TalkTalk and Vodafone were again the worst performers.
Should I avoid certain ISPs?
Given the low volumes of complaints being levied against the eight UK ISPs with more than 1.5 per cent market share, it would be churlish to avoid TalkTalk or Vodafone on this basis.
We've come a long way from 2018, when Plusnet was attracting 43 complaints per 100,000 subscribers.
Other than grumbles about cost, the vast majority of broadband customers seem reasonably happy with their provider.
Even so, it's hard to deny that some companies are keeping their subscribers happier than others…