Villages high on a Derbyshire hill getting 1Gbps broadband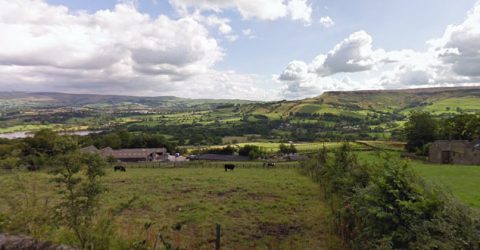 A set of villages in the Derbyshire hills are to get a 1Gbps-enabled broadband network broadband with a helping hand from engineers Openreach.
Fibre-to-the-premises technology is being installed in the Ladder Hill area of Whaley Bridge. It means around 100 local residents moving to fast, reliable broadband in an area traditionally ignored by national providers.
The new lines mean ISPs like Sky, TalkTalk and BT will be able to offer fibre broadband deal to homes and businesses, many for the first time.
Trying to run an online business, stream video at home or keep the children entertained with online games has been harder in rural communities than anywhere else in the UK.
The high-speed service will be available within 12 months, Openreach say.
A second community broadband campaigner. Mark Mullett, added: "Since I moved here in 2012 we have been trying to manage with speeds of around 1Mbps, but soon things will be a lot easier when we can take advantage of ultrafast speeds.
"That's all pretty impressive when you're high on a hill in Derbyshire."
Recent converts to fast fibre in the £34 million Openreach Derbyshire link-up are villages Sterndale and Langley Mill.
Digital Derbyshire has been working with Openreach since 2014 and aim for 98% of the county to get speeds of at least 24Mbps by the end of 2018.
MAIN IMAGE: Google Streetview