Virgin gigabit trials begin in Southampton
Nationwide gigabit takes a big step forwards with Virgin's new network upgrade.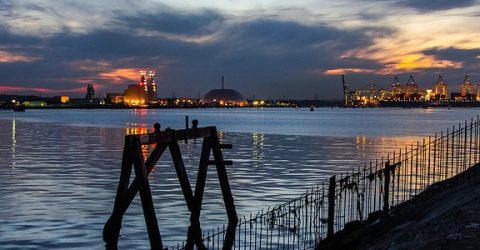 Virgin Media customers in Southampton are being invited to join a new trial to test Virgin's own gigabit broadband technology.
This test will double the speed of existing Virgin Media connections. At the moment, they top out at a max speed around 500Mbps. If customers are getting the full 1Gbps treatment, Virgin will be on equal standings with rival full-fibre ISPs.
A leaked reported on ISPreview says that Manchester, Reading, Basingstoke, and Bracknell will be the next areas to get Virgin's gigabit trials following Southampton. There is currently no official word to confirm or deny this.
Virgin's gigabit
The best thing about Virgin's gigabit offering is the speed with which it can be deployed. This gigabit upgrade to their network will be applied to the backend of the system. This means there's no need to lay down more cables or send engineers out to customer's homes.
Virgin's cable network currently covers over 75% of the UK population. If these trials are a success, Virgin could be deploying gigabit broadband to more homes than any other provider. Even better, this could be completed in a fraction of the time it would take Openreach and independent full-fibre companies to build their own networks.
Customers will need Virgin's new Hub 4.0 home router to use the new speeds. These are being sent out for free to customers participating in the trial. Participants will also continue paying their normal monthly rate, and enjoy gigabit speeds at no extra cost for the trial.
If you're a Virgin Media customer you can express your interest in the trial for a chance to try out the new speeds.
Fighting talk
Speaking with the Financial Times, Virgin's new CEO, Lutz Schüler, outlined the company's battle plans to take on BT and independent full-fibre networks. Southampton is shaping up to be the first battleground as Virgin takes on full-fibre entrant, toob. Aiming for just 100,000 premises by 2012, toob is one of many small full-fibre providers looking to grab a slice of the country's broadband.
Schüler criticised independent networks like toob for being more "fibre to the press than fibre to the premises".
This suggest that, although small full-fibre builds tend to grab the attention of the press and drum up excitement, it will take a pedigree like Virgin to bring gigabit speeds to the country at large.
However, unlike full-fibre, Virgin's gigabit is asymmetic. This means that upload speeds will be restricted to just 50Mbps, but full-fibre get the full 1Gbps for both uploads and downloads.
Like many newly-appointed CEOs, Schüler is packed with tough talk and high ambitions. Even so, Virgin's extensive network infrastructure puts them in a better position than anyone else to make these ambitions a reality.