What is TikTok and why are kids obsessed with it?
The app has become an internet cultural revolution, leaving parents baffled.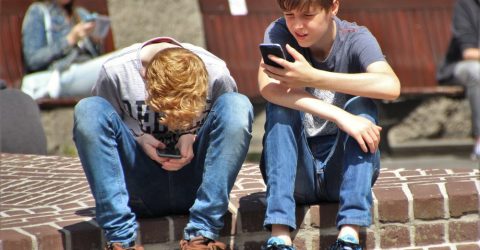 What is it?
With over 500 million users and a billion downloads TikTok is one of the most popular apps in the world. TikTok say their mission is:
So what does that mean?
In short, TikTok is a video sharing app for teens. It's mostly used for creating 15 second 'lip sync' videos to popular songs. However, it's becoming clear that TikTok is so much more than the sum of its parts. It's a meme-making, hit-making, change-making cultural force.
Security worry.
The app is owned by a Chinese company called Bytedance, of whom the US are worried over ties to the Chinese government. TikTok has the potential to collect user data on millions of US citizens and hundreds of millions of global citizens.
The other side of concerns are over TikTok allegedly censoring content. Many who took part in the anti-Chinese government protests accused the app of hiding their protest coverage.
So if TikTok are politically censoring in China, what might they be doing abroad to promote interests abroad?
Cultural force.
These concerns aren't bothering younger users though. There's no way you didn't hear the biggest #1 song in US history this year; Lil Nas X's 'Old Town Road'. But did you know it became such a runaway hit because of Tik Tok?
The rapper, then 19, uploaded the country song to TikTok and started a campaign turning it into a popular meme. The campaign encouraged users to create videos of themselves transforming into cowboys, dancing along to the song. From there the song went viral, being shared millions of times across multiple platforms.
It's the first case of a song getting to number one because of being a meme. TikTok are now turning this into an entirely new business model. They're charging artists for the service of using their song on their platform to reach a wider audience.
The appeal of becoming the next Lil Nas X is hard to resist for artists. Using TikTok also saves record labels thousands in advertising budgets.
So why do kids love it?
Lil Nas X is the perfect example. The platform encourages users to create content, and gives you real time feedback to how popular it is (likes, views). Users can create videos and go viral so essentially it's the lure of internet fame.
However the art of a viral TikTok video is a difficult one to master, it requires real effort to lip sync perfectly. Rather than just posting a quick joke or selfie to Instagram it's seen as 'creating content'. So it's a more active involvement than say Instagram – it's like a game and social media platform rolled into one.
At 15 seconds the format is also perfect for younger users with short attention spans. So it's tailor made for generations of users who were raised with social media.