Amazon's award winning wifi booster comes to the UK
Say goodbye to slow internet! Amazon introduce new plug in wifi boosters for the home.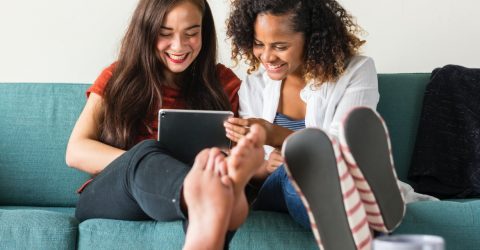 Earlier this year Amazon acquired Eero – an award winning company known for making wifi-boosting 'mesh networks'.
Amazon then released their own Eero boosters in the US with an announced UK release to follow soon.
What else can they do?
Eero are known for their app controlled, plug in 'nodes' which can be used to boost wifi around the home. They can even control signal going to certain devices! So if the kids have homework but won't put their tablets away, or you just want to reduce screen time, you can block the signal to them via the app.
The nodes also include an LED night light feature with an automatic dimmer and intelligent light adjustment. Perfect for the kids' bedrooms or poorly lit areas!
Sounds expensive!
They're actually pretty affordable! In the US they cost $99 for one or $249 for a pack of three. We would expect them to be equally as affordable in the UK.
Eero recommend one 'node' per 1000 sq ft, so unless you're living in a mansion you won't need many.
What are the alternatives?
ISP's understand better home signal is a priority for consumers, with many big companies already offering boosting services.
Sky and Virgin Media have taken big steps to improve their signal and services.
Sky offer Sky Broadband Boost package which promises better signal or money off your bill! They even offer an extra 2GB of data in your Sky Mobile package in case your wifi goes down.
Virgin have offered their new Hub 3 router to all customers which is said to triple speeds in some cases!
However for competitors offering their own signal boosting hardware it doesn't look good. Over a quarter of the UK own smart speakers, with Amazon taking up almost 75% of the market. Consumers are more likely to buy something they can easily integrate into their existing systems.
When can I get one?
Eero is available in the US now and will be available in the UK from November 2019.