Astronaut Tim Peake complains about crappy broadband in space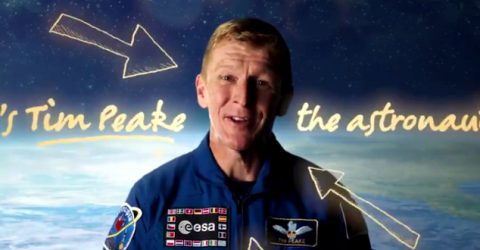 Astronaut Tim Peake complained to the British government about the slow broadband on the International Space Station, a new speech has revealed.
Matt Hancock MP, Minister for Digital, was speaking to industry leaders on the status of Britain's full-fibre broadband rollout when he made the remarks.
He said: "Like many of you, I often meet interesting people in my job. But there's one serious frustration.
"And that is, just as I'm talking to them about the many fascinating things they do, instead they want to badger me about their broadband. Every day.
"This problem reached its zenith just last week when I met Tim Peake, Britain's inspirational astronaut, and he collared me about the broadband on his space station."
Revealed: Top 10 places to live for best broadband speed
It's heartening to know that it's not just us mere earthbound mortals shaking our fists at slow, crappy broadband.
Hancock was speaking to the Broadband Stakeholder Group 2017 Conference.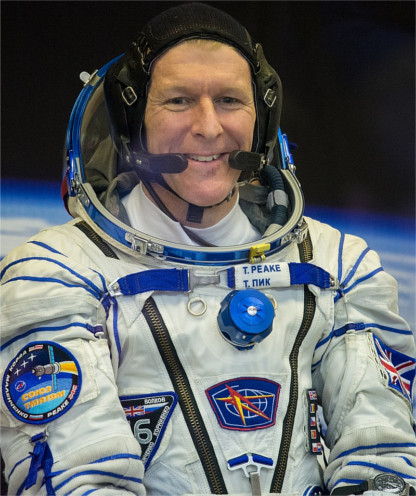 He suggested that "altnets", or challenger broadband companies who are installing gigabit broadband in pockets of the UK, like CityFibre and Gigaclear, would be the solution.
This year alone, CityFibre aimed for £185 million in funding to expand its alternative to the Openreach monopoly broadband network, while Gigaclear raised £111 million in private funds to install faster rural broadband.
"Tim, for next time you're up there, I'm sure one of our ambitious Altnets can help," said Hancock.
Presumably the required internet connection was to transmit important mission data back to NASA headquarters, rather than watching Youtube fail videos in zero-gravity.
Helicopter pilot and Army Major Peake was the first Briton to go to space since Helen Sharman in 1991.
Major Peake followed in the space boots of predecessor Commander Chris Hawkins by tweeting regularly from the International Space Station.
He has amassed a Twitter following of 1.6 milion people after posting regular pictures and video from the satellite, 250 miles above the Earth's surface.
As we know, it's upload speed which affects how fast you can load clips or photos to social media.
Tesla, Hyperloop and Space X entreprenuer Elon Musk recently suggested that a his planned network of 4,425 Starlink satellites in low-earth orbit would solve the world's laggy broadband issues.
Reports out this week suggest it's not just the rubbish internet connection on the International Space Station which is long overdue an upgrade.
Speaking to Mashable, NASA Astronaut Don Pettit groused about the slow printer aboard the ten-person vessel.
"When the printer was new, it was like 2000-era tech and we had 2000-era laptop computers. Everything worked pretty good," he said.
The Epson 800 inkjet is a "museum piece" which is now being upgraded, said the International Space Station's IT manager Stephen Hunter.
Not planning to go to space any time soon? Pop your postcode in the box below and find out the best broadband deals on earth.
IMAGES: @astro_timpeake/Twitter/Wikipedia