Best broadband areas for online gaming in the UK.
A list of the best areas for online gaming has just been released.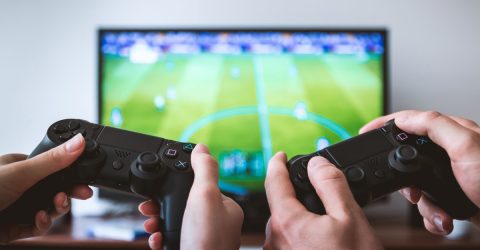 Game over.
Bad broadband can be annoying at the best of times. Now that we're even more reliant on it, we appreciate reliability. Connection cutting out in the middle of an important work call could derail the day. It's (arguably) even worse if you're about to win on Call of Duty or score the winning goal in Fifa.
With games and consoles now mostly online based, a good connection is essential for good gameplay. Most of the biggest games like Call of Duty are popular due to their online team playing functions. So you can't afford to be freezing when your friends are relying on you.
Location, location, location.
CompareTheMarket.com recently used Ofcom data to work out the best areas for online gameplay. They based their assessment on average speed, superfast availability and 'the percentage of the area's population unable to receive decent broadband'.
Many of the top locations were based in the North of England, specifically Kingston upon Hull and East Yorkshire locations. Kingston ranked highly in speeds and availability. Only 1% of Kingston's population is unable to receive decent broadband, versus Central Devon's 12%.
Unsurprisingly very rural areas like Devon were considered the worst. This is likely due to poor connectivity infrastructure. Though hopefully this will improve for residents as the government's Gigabit broadband scheme rolls out.
Central London also fared poorly in the results. This is likely due to the sheer amount of people competing for connectivity. Traffic competition is a key factor in speeds, much like your commute has rush hour, so does your internet.
Correction?
However, does it all boil down to download speeds and availability? Well there are a few factors that good gameplay rely on. Sure it helps to have good download/ upload speeds and local availability but there's more to it.
As is often the case, latency is key. Latency or 'ping time' is the speed at which you can send and receive data. Ping time depends, most importantly, on the data transfer capacity and of your physical connection – i.e. your cabling – and its stability. The server it's sending to and receiving from is also a key factor. An uncongested local network also has a big effect on performance.
Of course, accurately comparing these factors between different providers and locations is very difficult, if not impossible. But one thing is clear – multiplayer gaming relies on a lot beyond simply the headline download speed figure.
So, if you live in one of the problem areas cited by CompareTheMarket, there are other options. Take a look at the quality of your FTTC/ FTTP. Try and speak to your provider about upgrades or ways to increase speeds. Check your home network isn't supporting a huge number of devices. Try and play at low traffic time periods.
And hopefully you won't lose connection as you're about to win a Call of Duty match!