Boris Johnson mocks full-fibre roll-out plans
The likely next PM boasts plans to beat current targets by 8 years, but is it all just hot air?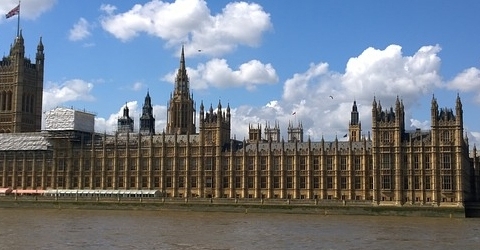 Boris Johnson, the current front-runner for Prime Minister, has pledged to bring nationwide full-fibre coverage to the UK by 2025, massively trumping the government's current goal of a 2033 roll-out.
Johnson has called the current plans "laughably unambitious", and stressed the importance of ending the so-called "digital divide" that has left rural areas stranded with low-quality internet.
But is there any substance backing these lofty plans? Or is this just big talk from a man trying to become the next Prime Minister?
Openreach, who will shoulder most of the responsibility for delivering on this pledge, has estimated the roll-out will cost £30 billion and demand construction work to more than 30 million premises in rural and suburban areas.
Boris Johnson's pledge did not mention how he would tackle the challenge of funding the roll-out, or the companies that may be involved in achieving it.
However, Johnson may not have to change much to greatly accelerate the growth of full-fibre. The Internet Service Providers Association (ISPA) says that current regulations and taxation are holding back network construction.
Even if Johnson can begin to change these policies as Prime Minister, working any kind of tax reform or shift in public spending through the sluggish gears of government will often take years. Perhaps Johnson will provide help to ISPs through different incentives, but any specific plans will be a long way from surfacing.
The wireless 5G networks are likely to complete nationwide coverage by 2025, and will go a long way towards ending the "digital divide" between rural and urban areas. It remains to be seen if access to 5G will truly reduce the demand for fixed-line broadband, but that possibility certainly exists.
Theoretically, 5G connections can reach 10Gbps, where full-fibre speeds typically cap out at 1Gbps. Although the real-world performance of 5G will be significantly reduced, even consistently achieving 2Gbps speeds will blow full-fibre out of the water.
Full-fibre networks could provide other benefits to end-users, but rushing to lay the pipes and cables to build a nationwide network might not be as important as Boris Johnson claims.
It remains to be seen who will actually become our next prime minister, but Johnson's comments do suggest that broadband infrastructure is a key talking point for policymakers.
We can only hope that words are followed with action.