Brits don't trust small Broadband ISPs, but why?
Are Brits too scared to shop around for a better broadband deal?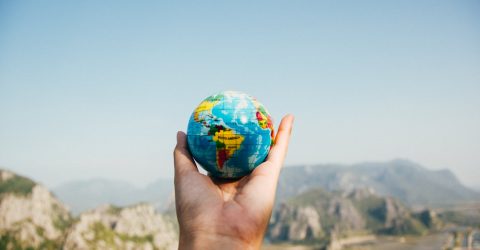 Too small to be trustworthy?
Are bigger ISP's more trustworthy? A new survey from Censuswide says that Brits are too scared to get a better deal with smaller ISP's. This means that there isn't enough competition between broadband companies (ISPs). Which is bad news for consumers!
Censuswide spoke to 2000 people, with over a quarter saying that smaller ISP's weren't trustworthy. 26% of those surveyed said they thought smaller ISP's weren't as good as the 'Big Four' providers. The 'Big Four' being BT, Sky Broadband, TalkTalk and Virgin Media.
A staggering 78% of households say they haven't switched broadband in over a year. Although 18 month contracts are increasingly common, so that might explain it. Still, 34% of those surveyed said they have never changed their broadband provider.
This might be explained by older customers or those who find it difficult to shop around for deals online. This is backed up by the 17% who said that it's too much of a hassle to switch.
While it might not be fair, ISP's keep prices low for new customers because of post introductory offer rates. Meaning, those of us not taking advantage of new customer offers are taking the financial hit. So the key to value is shopping around. But if there isn't enough competition as an alternative, that's an issue. Equally, accessibility for changing broadband providers needs to be addressed.
Bigger isn't always better.
What's most surprising about this survey is the reflection on the 'big four'. The survey showed that 22% of people thought their broadband service was 'OK' at best, and 'poor' during the pandemic. 20% also said that they were overcharged by their providers.
So if the Big Four are failing customers, why are consumers so distrusting of smaller ISPs?
Well, one factor is the perceived risk. Over a quarter of those surveyed thought smaller ISPs would provide a lower standard of service. 18% of those surveyed said they thought smaller ISPs might collapse and leave them losing money and service.
12% even said they thought smaller firms would just be taken over by a larger firm anyway. But with smaller ISPs, like Gigaclear or Plusnet, entering their second decade of operation, this fear seems pretty unfounded.
Good things, small packages.
The survey wasn't complete bad news for smaller ISPs. 82% of those surveyed said they would switch to a smaller ISP if it was cheaper or better quality. And with trustworthy, good quality broadband more essential than ever, it could mean more of us are likely to shop around.
While smaller ISP's are less likely to give you (almost irresponsibly) cheap introductory offers, they could be worth it. Smaller ISP's rely on providing quality service to compete with the Big Four's aggressive discounting. So you might be spending £10 less for broadband with a big ISP. But you could be spending 100x less time on the phone to customer service.
When you think about it, it's almost madness. Would you be more likely to trust a cheap option in any other industry? Would you trust the quality of £5 jeans over £50 jeans?
So, size and price aren't the only factors when it comes to trusting an ISP.