Ofcom's most complained about broadband providers revealed
The latest Ofcom broadband complaints table has been released – and it's bad news for some.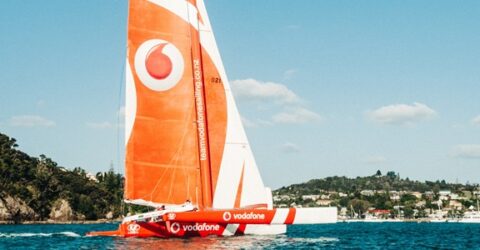 Every three months, broadband industry regulator Ofcom publishes a league table of consumer complaints involving the UK's biggest ISPs.
We don't always publish these tables on BroadbandDeals, because there's often little change in performance from one quarter to the next.
The last time we profiled the Ofcom broadband complaints table – in early 2021 – TalkTalk and Vodafone attracted the highest number of complaints per 100,000 customers.
The latest table was published a fortnight ago, and it seems nothing has really changed…
Who you gonna call?
If quality of service is your only criteria when choosing a new ISP, we'd suggest you maybe don't call Vodafone.
They may be market leaders at advertising and sponsorship, but Vodafone continue to languish at the bottom of the Ofcom broadband complaints table.
In Q2 2023 (the most recent period for which data is available), Vodafone once again finished last – and by some distance – with an average of 24 complaints per 100,000 customers.
That might not sound alarming, but bear in mind we're talking about complaints escalated to Ofcom themselves – not customer complaints to Vodafone directly, or their nominated dispute resolution service.
There are two such services in the UK. Most ISPs are signed up to Ombudsman Services, but Vodafone uses the Communication & Internet Services Adjudication Scheme (CISAS).
Matters only tend to arrive at Ofcom's door if they're extremely serious, or if a dispute resolution service failed to resolve a complaint.
TalkTalk performed poorly again, tying with Virgin Media in second-bottom place in Q3 2022 before a slight increase in complaints this year cemented them in second-last place in the table.
Virgin have little to be proud about either, with their arch-rivals Sky finishing top of the Ofcom broadband complaints table.
Sky's figure of just five complaints per 100,000 customers is exceptionally low, with only EE (7) also in single figures.
Most ISPs were clustered around the industry average of 12 complaints per 100,000 customers. They included Plusnet (11), BT, Now Broadband and Shell Energy (all 13).
EE has continually outperformed its BT parent brand, which was undoubtedly a factor in the latter's recent decision to rebrand most customer-facing BT broadband services as EE WiFi.
Should I rule out underperforming ISPs?
It's worth noting that these figures only relate to fixed line home broadband complaints.
In related areas (phone lines, for instance), Vodafone performed better than Shell, TalkTalk and Virgin, though Sky and EE remained the standout performers.
It's also worth noting that even Vodafone's figure of 24 complaints per 100,000 broadband customers shows how few people ever call on the industry regulator.
ISPs provide dependable broadband connections to the vast majority of their customers, at broadly comparable prices.
However, it's worth studying the Ofcom broadband complaints table if you're struggling to decide which ISP to choose for your next home broadband contract.
With minimal difference in pricing, knowing one company attracts almost five times as many regulator complaints as another might steer you towards (or away from) certain brands…