New Price Rules for Broadband Providers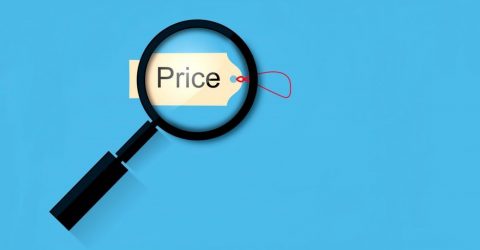 We've all been there; browsing the comparison sites, scouring the forums, searching high and low for the best broadband deals. And we've all been enticed by the promise of free or cheap broadband, only to find further costs waiting for us down the line. If you've been shopping for new broadband deals this month, you may have noticed a dramatic change in the way internet service providers (ISPs) are advertising their prices. But don't despair, because it's all about to get a lot less complicated…
The way things were
With the explosion of mobile technology, many households are dropping the use of a landline telephone completely. It's not hard to see why – the modest machine that found a place in almost every home seems more and more primitive with the release of each new generation of smartphones.
While the simple telephone may be growing redundant, the landline itself is still in high demand as the most common method of connecting to the internet. This makes sense as the infrastructure of these lines is already in place. This means that a new broadband set up can often be a plug and go service, with no need to send out an engineer to install a costly new system.
Unfortunately it also means that, for years, major ISPs have been in a strong position to monopolise the line rental market; many providers demand that landlines are rented through their company in order to buy a broadband package from them. This is a process known as compound pricing, where the purchase of certain products is dependent on also buying further goods from the same company. If you want their broadband, you have to cough up for their line rental too.
With their stronghold on the market, these providers could then boldly advertise cheap or even free promotional deals for a broadband connection, only to add in the price of the line rental (and any other extra costs) in the small print of the contract. The cheap broadband deals that were advertised were only a misleading ploy to entice customers into the associated line rental fees – the main money maker.
'80% of users couldn't calculate overall cost'
Earlier this year, the Advertising Standards Authority (ASA) published a joint study in connection with Ofcom, the UK's independent regulator for all communications industries. The report revealed that more than 20% of the study's participants could not correctly identify the total monthly cost of a broadband contract, after viewing adverts from ISPs. Even more concerning was that more than 80% of participants were unable to accurately calculate the overall cost for the full term of the contract. This means that the majority of broadband customers end up paying more than they expected to.
Following this revelation, the ASA have produced new advertising guidelines to which all ISPs must adhere.
So what are these new rules?
As of October 31st 2016, there have been 3 big changes to the way ISPs can advertise broadband prices:
All adverts must present a single monthly figure that includes the line rental.  The price you see is the price you pay.
Adverts should prominently feature any additional upfront costs such as connection fees, delivery of a router or an engineer visit.
Prominence should also be given to further information often left in the small print, including the contract length, the length of any discounts or promotional prices and a clear monthly cost after any discounts have ended.
MoreDigital skills and affordable broadband at the heart of new UK strategy
The ASA has proposed that, following these changes, customers are now much less likely to be misled by promotional prices than before. Advertising one total monthly figure allows users to compare broadband packages much more easily and accurately and enables users to make well-informed decisions about which deal will work best for them.
These new rules are a welcome change for all broadband users, but it is not yet clear if they will be enough to ensure truly honest advertising. Look out for our upcoming blog on how broadband speeds are advertised, and remember, it is always worth digging a bit deeper, and comparing deals from multiple ISPs, to make sure you get the best broadband deal possible.