We need a hero to help 60% who face broadband problems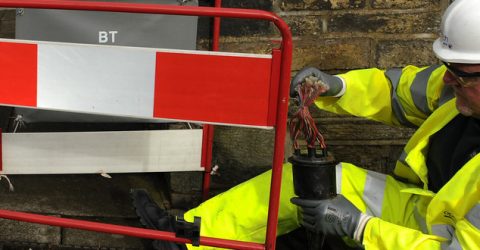 Six out of every 10 customers in mobile and broadband markets have poor service issues, a higher proportion than for any other essential UK utility, including gas, electricity and water.
The consumer advice charity Citizens Advice is now calling upon the government to set up a telecoms consumer champion, revealing that the majority of broadband customers face problems with their service.
BroadbandDeals.co.uk is often contacted by broadband users who are having difficulty with their ISP, usually through unwanted bills or charges, or who have experienced significant issues switching suppliers.
More: How we helped Graham get an apology and refund from TalkTalk
Slow service, disrupted connections
A Citizens Advice survey released this week found that broadband customers spent on average 2.4 hours trying to resolve poor service issues.
Worryingly, a quarter of those surveyed said they did not trust their broadband provider to resolve their problems quickly.
Guide: Solving serious broadband problems with ADR
The problem of disconnections meant that 24% of those surveyed had seen their work or studies disrupted. 16% found they were unable to pay bills or bank online while 21% could not connect to friends and family.
Switching stinks
Even switching broadband providers – more simple than it used to be – was not straightforward with 26% of those surveyed experiencing delays.
Young people were more likely to be adversely affected by disruptions to their broadband or mobile service with a third of 25-34-year-olds reporting an issue had a fair or great impact on their ability to work or study.
In 2017 Citizens Advice found that one in three people who move to a new house experienced long delays in getting their broadband working. Some faced an unacceptable delay of up to two weeks.
Reasons to be cheerful
While the survey's findings make for depressing reading it is worth noting there are some positive changes on the way.
For example, from 2019 ISPs will no longer be able to use the 'up to' qualifier when explaining how fast broadband speeds are.
Today, companies can sell broadband by saying that customers will able to get 'up to 17Mbps' for ADSL standard speed broadband, while fibre-to-the-cabinet broadband can be sold as 'up to 38Mbps' or 'up to 76Mbps'.
In real life, this is the maximum speed these broadband lines can produce, any speeds vary wildly depending on the time of day people try to connect, how many other people in their local area are trying to get online, and how far a person lives from the nearest telephone exchange.
And a new Automatic Compensation scheme is due to be introduced in 2019. BT, Virgin, Sky, Zen Internet, Virgin Media and TalkTalk have all agreed to pay up to £25 a day to customers who face significant delays in getting new broadband installed.