Broadband in Wales so bad this one guy gets his from Africa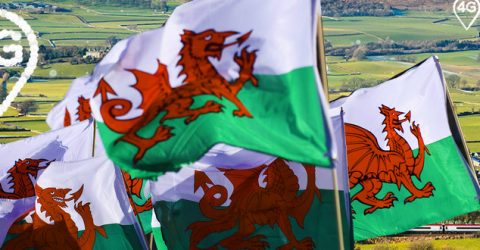 Ever frustrated and had enough of your crappy rural broadband connection?
The pain of slow internet was too much to bear for one Welsh pensioner, who bypassed his BT broadband with a satellite internet connection all the way from central Africa.
Professor Chris Spry told BBC Wales he was supposed to get download speeds of up to 17Mbps from his standard BT broadband connection.
But he lives five miles away from his nearest exchange and so his download speeds only reach around 0.5Mbps.
The 79-year-old lives in Heol Senni in the Welsh mountain region of the Brecon Beacons.
He runs a community website about local nature and often wants to upload videos and data.
Instead, Prof Spry chose to pay around £620 for satellite broadband, which bounces a signal from a dish in his back garden to ASTRA 2F satellite over the Democratic Republic of the Congo.
Rural broadband options
If fast broadband hasn't made it to your area, or you live a long way from your local exchange – you can check how close you are with this Sam Knows tool – your options are below.
Mobile broadband
It's worth seeing if you could get 3G or 4G mobile broadband instead of fixed-line home broadband.
Some remote rural areas are now getting mobile broadband coverage from the likes of EE.
Satellite broadband
Follow in the footsteps of Prof Spry and try getting your internet connection from a satellite whizzing around the earth at 17,000mph. This has a lot of speed issues of its own, though. You may pay for a reasonable speed but the latency is so high that websites may still move at a crawl.
Why is rural broadband slower the further away you live from an exchange?
What ISPs like BT are allowed to sell as 'fibre broadband' in the UK is not fully made up of fibre cables.
It often uses slower copper wires for the last leg of the connection, from the green street cabinet to your house.
The further you live from an exchange the more copper your internet connection will use, and generally, the slower it will be.
Prof Spry's broadband signal travels over 20,000 miles between Wales and Luxembourg via the satellite, which is stationed over central Africa.
"I'm interested in what's going on in the world, I'm a very inquisitive person, I'm asking questions all the time and I need to know so the web is a wonderful resource for all of us who need to know what's happening," he told the BBC.
"Without broadband we're living in a dark age, so let's hope everybody can have high speed broadband soon and they'll be able to use it for whatever they want – entertainment, education, research – it's a wonderful tool for everybody," he said.
As BroadbandDeals.co.uk reported earlier this year, Ofcom says the millions of people who have a poor experience with broadband should get automatic compensation.
Responding to the story a BT spokesman said: "Heol Senni is in scope to benefit from the scheme and work to provide access to superfast broadband to this rural community is anticipated to be completed in the early autumn."