Building Digital UK is the most important Government body you've never heard of
It might not be a name you're familiar with, but its impact on all our lives is going to be significant.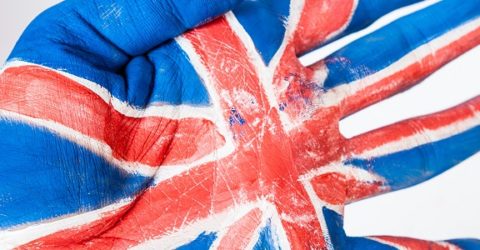 Government departments have had a long and inglorious history of adopting convoluted titles.
Take Defra, the Department for Environment, Food & Rural Affairs. Or consider DCMS – the uppercase abbreviation of the Department for Digital, Culture, Media and Sport.
This implausible amalgamation of sport, media, high culture and digital technology is also home to a sub-division known as BDUK.
And although you probably haven't heard of Building Digital UK, its impact on your life could be significant in the coming years.
That's because Building Digital UK is the division of the UK Government responsible for delivering future-proof broadband networks.
It certainly has plenty to get on with.
Build back better
The UK is blessed to have a competitive broadband market, as reflected in the diversity and affordability of broadband deals listed on this website.
However, the nation's broadband infrastructure is a mess.
Millions of homes depend on ADSL connections across antiquated copper phone lines, achieving average download speeds of just 11Mbps.
Millions of other homes only use ADSL for the final leg of data's journey, but these Fibre to the Cabinet (FTTC) connections vary widely in speed depending how far away the nearest pavement cabinet is.
MoreWhat's it like living without the internet in 2021?
Just over a quarter of UK homes can access gigabit broadband, often courtesy of hyperlocal networks from small businesses who generally only cover new-build estates.
Then there are the bothies and bwthyns which have no landline infrastructure, where internet service generally comes from low Earth orbit satellites or weak 4G signals.
What is BDUK doing about this?
BDUK has been given the onerous job of delivering fast, reliable broadband to residents, communities and businesses from the Shetland Islands to the Scilly Isles.
It's involved in schemes like community broadband funding, and the Broadband Universal Service Obligation that gives everyone the legal right to a connection of at least 10Mbps.
Under the Broadband USO, the first £3,400 of any upgrading cost will be borne by BT, or KCOM in Hull and East Yorkshire.
BDUK is playing a key role in Project Gigabit, investing £5 billion in supplying gigabit broadband to a million isolated homes and businesses stretching from Cornwall to Cumbria.
And while responsibility for broadband rollout is devolved, BDUK is working across all four home nations to improve connectivity in some of the UK's most isolated postcodes.
Of course, this is still considerably less than the current Government promised us.
The pledge to give every home in the UK superfast broadband by 2025 was quietly dropped last autumn, despite being a key part of the Conservative Party's 2019 General Election manifesto.
And with funding for the Rural Gigabit Connectivity programme ending last month (with no extension announced at the time of writing), much more needs to be done to upgrade domestic internet coverage.
However, work is ongoing. And BDUK will be at the heart of any progress – at least until they're renamed, or merged into an entirely different Government department.