EU presents its plans for safe 5G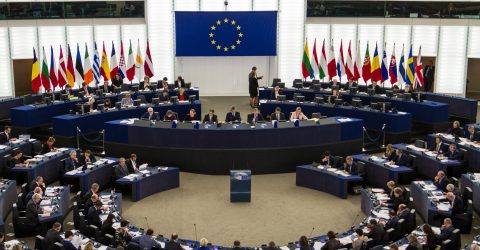 The European Commission has presented its plans to ensure the safe and secure introduction of 5G telecoms networks, but worries remain about the huge presence of the Chinese tech giant Huawei.
The United States has been keen to sever ties with Huawei amid accusations the firm poses a security threat to western networks due to the company's alleged links to China's intelligence services.
Huawei has denied all the charges, but Washington banned Huawei's 5G technology from the United States and has warned its allies if they do not do the same, they may lose some of their own access to American intelligence.
Despite these warnings, some European countries are currently in negotiations with Huawei and the Commission has, so far, not urged European countries to follow the US example in banning the firm.
However the EC has said it will take steps to determine the risk of involvement and urges EU members to share intelligence information.
The plan, presented at a news conference in the EU parliament based in Strasburg, calls for all member states to report to them by 30th June any security threats to their national network infrastructure.
Once this is done, the European Agency for Cybersecurity will produce a report evaluating the risks across Europe. This will be completed by 1st October. Then the member states will debate what measures, if any, the EU must take.
In the coming years 5G, with its almost instantaneous data transfer ability, may become the nervous system of Europe's economy. Vital sectors such as energy, transport, banking and healthcare will likely be particularly reliant on 5G networking.
With Huawei as the undoubted world leader in the technology, Europe's deployment of the 5G network may suffer if it rejects the company. But fears persist that Huawei in Europe will ultimately benefit Beijing, giving China access to potentially sensitive commercial, military, scientific and diplomatic secrets.
Image: Mehr Demokratie