Disused email accounts vulnerable to hacking by spammers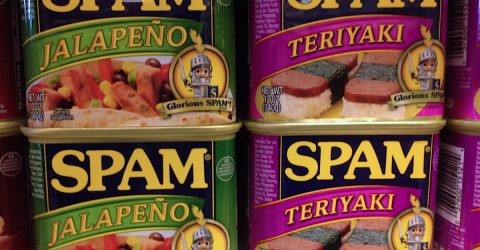 A former TalkTalk customer has found her contacts being bombarded with spam from her old TalkTalk email account, despite closing it down eight years ago. To make matters worse, the broadband provider's customer service team initially refused to delete the email address – because she was no longer a customer.
The ex-customer found herself in a bureaucratic nightmare, after friends contacted her and said they were being bombarded with spam from her old email address. It seems the hackers were able to harvest the contents of her address book once they had accessed her defunct account.
Coming from her old account, the emails looked genuine at first glance. In some cases they even contained a subject line from her previous real emails. It was discovered the fake emails contained a disguised hyperlink to an infected file.
After getting her old account details she found she was able to log back on, which in itself indicated that her password had been taken over by the spammers. But, while she could log on, she could not change the password. To do so she needed to log into another TalkTalk account portal, but, of course, couldn't because she was no longer a customer.
Instead TalkTalk demanded two separate proofs of her identity before they would even talk to her. This is despite the fact that sending forms of ID to a company you have no formal relationship or contract with, especially to a company where hackers may have attacked, is not recommended.
Gaining access to email accounts is highly prized among spammers and hackers. Sending attachments to a recent email conversation is one of the major means to get around anti-phishing measures.
Of course, advice is to never open unsolicited attachments unless you know the sender and are expecting their email. In this particular case those receiving the email knew the sender but obviously weren't expecting anything.
In an update, it seems that after the case became public TalkTalk issued a statement saying they were sorry for the inconvenience she experienced, and her old email address has now been removed. A happy ending indeed.