Facebook hire Eurosport boss to pinch football from Sky, BT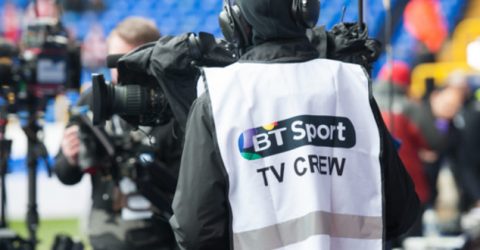 Facebook has installed a top executive from Eurosport to try to nip in and buy up more rights to show streaming live sport.
Peter Hutton is expected to have a budget extending into multiple billion dollars to capture live sports rights from the likes of BT Sport and Sky.
In the past the social network has experimented with partnerships with American companies including 21st Century Fox to broadcast the US Major League Soccer series and selected Champions League matches.
Hutton's hire is yet another sign that Facebook is hot on the heels of traditional broadcast companies and sees huge value in live sports.
This indicates that a bid may be forthcoming for the rights to the Premier League in England.
Football is the most followed sport among Facebook's 2.1 billion users worldwide.
The deadline for digital and TV Premier League bids is 9 February.
The auction will decide who has rights to show the UK's main football league from 2019 to 2023.
The price for exclusive rights is expected to hit around £6bn.
In December news broke that BT Sport was likely to drop its pursuit of top-flight football.
£3.8bn of shareholders' money has gone into BT Sport since it launched, with the service paying nearly £250m a year to show 38 top-flight Premier League matches.
Chief Executive Gavin Patterson told investors that BT wanted to stay a "strong number two" for live sport behind Sky Sports.
In a recent survey 45% of Facebook users told the company they would pay for exclusive on-demand video and other content from their favourite football team.