Free EU roaming to end in 2021
The UK government say that "free mobile phone roaming" throughout the EU will be a Brexit casualty.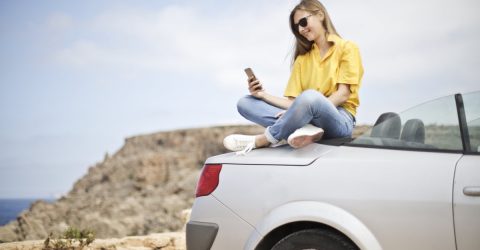 Brexit means Brexit means Brexit.
Until Brexit gets fully Brexited in 2021 we are still under certain EU regulations. Currently as European Union citizens, we benefit from free mobile roaming via the "Roam Like At Home" regulation.
This means we don't get lumped with huge roaming charges when we're abroad (within the EU). There are some caveats to this policy for excessive data usage, but still a cap of £45.
So far the policy hasn't come up in Brexit details released to the public. This means that right now the only guaranteed protection we have against crazy roaming fees are the £45 cap.
Currently the wording of the policy is as follows:
Last line of defence.
So far Vodafone and Three have stated that they will not charge for roaming post Brexit. EE have only said that they have 'no plans to do so'. The lone big hitter who has stayed quiet is O2. Popular network GiffGaff also falls under O2.
However we assume they will fall in line with their competitors, at the risk of losing frequently travelling customers. Without full details of the post-Brexit trade agreements we have no way of knowing what providers obligations will be.
Something that might work in the consumer's favour is the sheer size of some providers. O2 and Vodafone cover most of Europe, so it would be in their interests to maintain roaming costs.
Mutually assured destruction prices
However the problem lies with overseas providers. If they begin to charge more for UK network consumers to piggyback abroad UK providers might be forced to act.
It's a big year for mobile data regulation, with 5G being rolled out in every major European city in 2020. This means that a lot of mobile broadband regulation is up in the air.
Almost all European governments are putting focus on 5G and gigabit broadband rollout in 2020. Which means we might see Brexit shaping the way we get online for years to come!