How will Brexit affect Broadband?
With the UK set to leave the EU by the end of January we look at how it will affect Broadband.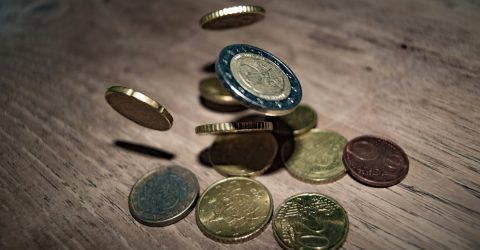 What is Brexit?
Just kidding. UK citizens, EU citizens, people with internet access anywhere in the world are sick of that lethally loaded contraction. For the last 3 years 'Brexit' has been an abstract annoyance and constant companion to everyone. Maybe once it's done we'll miss it? Probably not.
Why might it affect Broadband?
UK telecoms are part of the EU's 'Regulatory Framework for Communications' (RFC). Part of the RFC's remit is to ensure there is healthy competition between ISP's. This is to keep prices relatively low for consumers and avoid monopolies. It's unclear whether the UK will adopt EU framework post Brexit.
However, Ofcom had huge input into the EU framework. So it would be reasonable to assume that Ofcom will continue enforcing the framework. Ofcom have been emphasizing 'fairness to customers' recently, so it seems like consumers will remain safe from hostile regulations.
Without the need to negotiate with 27 countries, post Brexit freedom to make quick regulatory decisions could be beneficial. The UK could adjust regulations and make them more specific for the UK's telecoms landscape. For example, they could tighten up price regulation for broadband providers, which could mean a fairer deal for customers. With Ofcom's recent focus on fairness to consumers, all signs point to positive changes for consumers.
Deal or No Deal?
However in terms of infrastructure there could be negative effects for rural citizens. London School of Economics conducted research into the possibility of a no deal Brexit in 2018. The research showed that rural areas might be hit with less money for councils in the result of a no deal Brexit. This would affect the amount available for FTTP upgrade schemes. These schemes are a part of the government's much publicised pledge of full fibre coverage by 2025.
Other potential effects of a no deal are a lack of skilled workers. This might affect the number of engineers available for telecoms. There's also the fact that a lot of equipment or materials used in telecoms are sourced from within the EU. If a trade deal isn't locked down costs could soar and availability might be an issue.
Less investment.
A major worry is general reduced investment in the UK. While investment in UK tech was at a record high this year a number of EU funding streams will be discontinued. For example in 2018 the EU's investment arm shut down funding to British start-ups.This deprives new technology companies of a key source of support and will have future repercussions.
If new tech firms are unable to get off the ground, then consumers will be at the mercy of monopoly. This applies to all industries, but especially ISP's. Less choice almost always means less value for consumers.
Even three weeks away from the Brexit deadline there is still no deal set in stone. Fingers crossed!