Free WiFi on all Arriva Trains Wales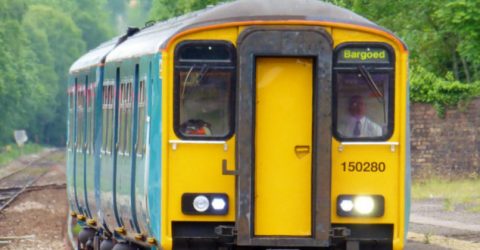 Funding has come through to the Welsh government totalling £1.5m to install free WiFi across the entire Arriva Trains Wales fleet.
Pacer trains, Class 153 carriages and the north-south Express trains have now been retrofitted with WiFi for all passengers to use.
This represents an upgrade for around a third of the company's Welsh rail stock.
More: Free 300Mbps WiFi coming to Scotrail trains
A mass awareness campaign is underway at Arriva Trains Wales with station staff handing out 'I Love Free WiFi' chocolate at busy locations.
Dare to dream: When is gigabit train WiFi coming to the UK?
A £50m project to kick off free WiFi on Arriva Trains Wales started back in 2016.
Work began on getting wireless internet onto 7 out of 10 trains in the fleet, including Class 150, 158 and 175 trains.
Economy and Transport Secretary Ken Skates was bullish about the prospects for passengers at a recent launch event.
He said the rollout should make a "real contribution to our ambitions for a growing economy" perhaps reflecting what industry insider have been saying for years – that free WiFi is a basic human right in the 21st century and crucial not just for happy customers but also for productivity at work.
"Passengers across the Valley Lines and West Wales – including the Heart of Wales line – will now benefit from this vital connectivity. This is another example of our strong record of investment in the current rail franchise where we continue to fund additional services and capacity across Wales," said the Welsh Labour politician.
MAIN IMAGE: Train Photos/CC BY-SA 2.0