Post Office ends misery for Fuel Broadband 60,000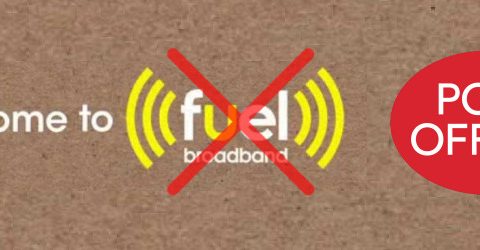 The Post Office has formally completed the buyout of Fuel Broadband, taking on a total 60,000 extra customers.
Fuel was the second small ISP in as many months to crash and burn when it wobbled and fell over in July.
Customers were left with the option of staying with new owners The Post Office or switching out of their Fuel Broadband contract at no extra cost.

Scottish challenger ISP Tentel also fell into administration in March, handing over 40,000 customer contracts to TalkTalk.
How did Fuel Broadband crash and burn?
Fuel effectively ran out of money to operate their business despite a strong customer base.
Fuel Broadband's owners, New Call Telecom, completed the sale to the Post Office on 1 August 2017.
The Post Office said the late buyout "highlights the growing important of the telecoms business" to its own margins and profits.
What now for former Fuel customers?
Former Fuel customers do not need to do anything to make the switch.
Broadband contracts were transferred between 24 July and 1 August 2017.
Fuel customers who had a problem with the ISP, the service or their bills before the company collapsed should now refer their issue to The Post Office.
There should be no changes in the broadband service you have been getting from The Post Office.
That's because The Post Office broadband uses the same network and infrastructure as the company they bought out: TalkTalk Wholesale.
The Post Office should have contacted you by now, offering a specific transfer date to switch your broadband over to their own system.
If you were a Fuel Broadband customer and you still need to speak to The Post Office before your transfer date, you can call 0800 121 7030, 9am-6pm, seven days a week.
The Post Office now has 460,000 broadband customers in the UK.