Fuel Broadband second ISP to flop – what now for customers?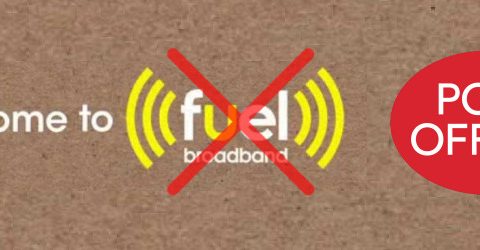 Fuel Broadband is closing down and handing over its services to the Post Office, customers have been told.
The changes will take effect between 24 July and 1 August 2017. Post Office broadband has promised that customers will get a specific transfer date in a letter or email from their customer service.
Details are scant as to why Fuel Broadband shut its doors. There's been no official statement from the company and its Twitter and Facebook accounts have already been taken offline.
An FAQ section on Fuel Broadband's website cites only "changes in the UK telecoms market" as the reason for the closure.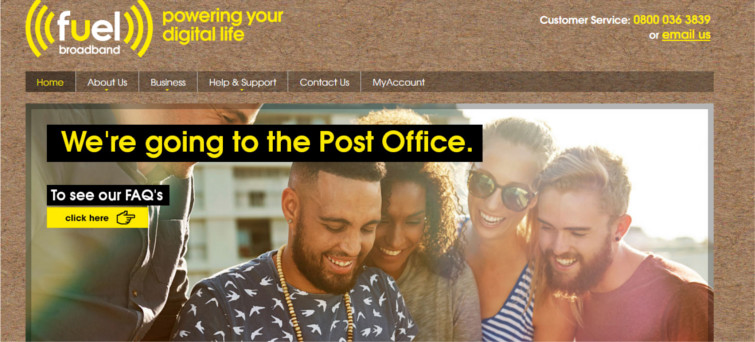 The company assured customers of the Post Office's record, saying they are "able to provide Fuel Broadband customers great value and high quality services."
Fuel Broadband customers first heard about the company's collapse in a joint email sent from the ISP and the Post Office on 31 May 2017.
First Tentel, now Fuel Broadband
This is the second time in as many months that a small ISP has folded suddenly and moved its customers to a different company.
Scottish ISP TenTel fell into administration with all 40,000 customers switched to TalkTalk.
Despite securing £50,000 in investment and "record growth" TenTel was unable to meet its objectives and was forced to close.
In March 2017 TenTel claimed to be signing up "more than 100 customers" per day and said they were aiming for 20,000 customers by July. That all ended when the administrators were brought in.
More: What now for TenTel broadband customers as company goes bust
The company offered a range of services on short-term flexible contracts, mainly to renters and students, and had ambitions to rapidly increase its customer base.
What now for Fuel Broadband customers?
The two operators already share the same network – TalkTalk Wholesale – which should let Fuel Broadband customers continue using their services without interruption.
The Post Office has also promised a "seamless transfer" for Fuel Broadband customers. They've even promised that those who want to switch to another ISP won't get charged the standard termination penalty.
Referring to the move, the Post Office said: "The Post Office has been running its own broadband and phone service for well over 13 years and has over 46,000 customers."
Customers on a minimum-term contract with Fuel will see their services transferred to Post Office Broadband.
Both companies insist customers will not have to do anything during the switchover and there is no need to change their phone number, though there may be some 'small changes'.
The Post Office brand has been offering its own broadband and phone services to over 460,000 customers for more than 13 years. It is the fastest growing broadband and phone reseller in the United Kingdom.
In May, Lincolnshire-based AB Internet went into administration after a portion of the company was sold to Quickline. As of late May, the company was seeking a buyer to be sold as a going concern.
Had enough? Get the best new broadband deals with our handy postcode search