Google's cloud gaming service to launch in November
More details about Stadia's release, requirements, and expectations.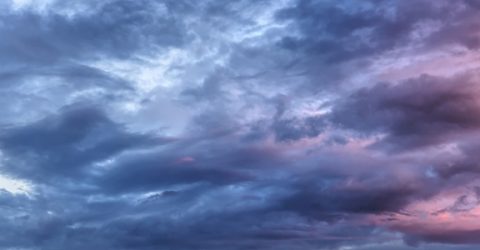 More details were announced for Google's upcoming cloud gaming platform at Gamescom earlier this week. Here's everything you need to know about the new service.
What is cloud gaming?
Cloud computing uses powerful machines to process data and render graphics, and then streams the end result to a user. For gaming, this means no more system requirements, long installs, or chunky updates. You simply choose a game to play, and then just play it.
Cloud gaming has been around for a while now. PlayStation Now was first released in 2014 and has built up a huge library of more than 800 games. These include recent releases and an extensive back-catalogue of PlayStation 2 and PlayStation 3 titles. All are available for £12.99 a month, or £84.99 for an annual subscription.
What's different about Stadia?
Stadia is currently set to launch with around 50 games in its library. That's a long way from competing with the mass of PlayStation, so they're hoping to draw in players with improved performance and accessibility.
A Google device powered by Chrome or Android will be able to stream Stadia games. That means Pixel smartphones, laptops, notebooks, tablets, and Chromecast TVs can all be used to play games through Stadia.
Compared to PlayStation Now, which still requires you to own a PlayStation, Stadia is making huge leaps towards user accessibility.
Stadia is also notably cheaper, with a 'PRO' subscription costing only £8.99 a month to stream games in full 4K resolution.
Speed and lag
Google may not have much clout when it comes to video games, but their gigantic network infrastructure could give them a massive edge in performance. Stadia will run on Google's massive data centres, located all over the world. This means that, wherever you are, you won't be far from a machine running Stadia.
Less distance from a data centre means less latency for the player, which may be the most important factor when playing many games.
At Gamescom, fighting games Samurai Shodown and MK 11 were announced to be joining Stadia's roster. Games like these are borderline unplayable with a high latency, especially against other players online. Speedy twitch shooters, DOOM and DOOM Eternal, will also release with Stadia – and are equally spoiled by laggy gameplay. Maybe the most daring title is Just Dance 2020, a humble rhythm game that would become an instant frustration with even small amounts of lag.
This lineup indicates Google's confidence in their latency, but it is far from a guarantee of good performance.
Broadband requirements
Stadia may not need a powerful console or gaming PC, but it does put higher demands on users' broadband connections.
Google recommend a stable 10 Mbps speed to play at 720p resolution, and a hefty 35 Mbps for the full 4K experience. Latency will also depend heavily on your broadband speed. Even if you're only playing at 720p, a basic ADSL line is going to bring more lag and a less stable connection overall.
Release date
Stadia will go live in November 2019 in 14 countries, including the UK, USA, Canada, and western Europe.
We can expect more established titles to join Stadia's library of games, as well as exclusive first-party releases.
You can find more information and pre-purchase the "Founder's Edition" of the service, which includes Stadia's own game controller, over at the Stadia website.