Government pledges full-fibre broadband for everyone by 2033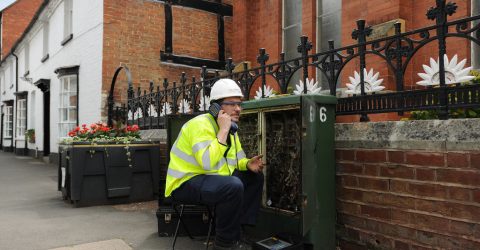 The government has pledged that ultrafast full-fibre broadband should be available for every home and business in the UK by 2033.
Currently the UK is lagging behind many countries in the European Union with just an estimated 4% of homes having access to the technology. This in comparison with Spain where 71% are connected or Portugal with 89% of homes having access.
The pledge comes alongside The Department for Digital, Culture, Media and Sport after launching its revised report, 'Future Telecoms Infrastructure Review'. And this, in turn follows from the Chancellor of the Exchequer, Philip Hammond's commitment that 15 million premises would have full-fibre by 2025.
The department added that that it will support investment in 'the most difficult-to-reach areas' estimating the cost of delivering services to be between £3 billion and £5 billion.
The government's review has been broadly welcomed across the industry, praising in particular its focus on broader pipes and preparations for 5G rollouts.
Although a number were disappointed the government stopped short of calling for BT to completely spin off Openreach, which has been blamed for the slow take-up of broadband across the country. This despite BT recently agreeing to a legal separation of Openreach and the transfer of staff to the business.
BT has committed to deliver ultrafast broadband to 13 million premises by the end of the decade, although it admitted that only three million of these will benefit from full fibre. The rest will be using the G.fast option.
G.fast technology is their supercharged fibre-to-cabinet connectivity technology that is based on a combination of fibre optic cable and copper cable, which although still using the phone line for the last length of the connection will speed up that part of the network.
Time will only tell if the government's stated aim is a realistic target, but it is good news that they have pledged to tackle such a critical issue. According to Cable.co.uk, the UK recently slid down the global broadband rankings, dropping four places to number 35.
Image: btphotosbduk