How COVID-19 changed our relationship with the internet
The post-COVID internet will be a significantly different place, in both positive and negative ways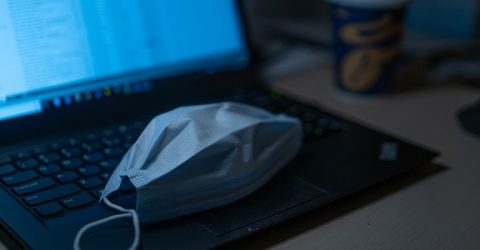 Despite the many horrors seen and experienced throughout 2020, we must all be grateful that the internet has provided a degree of solace.
It maintained a connection with the outside world for people who are shielding, self-isolating, socially distancing or simply locked down.
The world will never be the same again, and the post-COVID internet is also likely to be significantly different in numerous ways.
These are some of the things we can expect from – and on – the post-COVID internet.
Connectivity
It's a credit to the UK's internet service providers (and infrastructure firms like Openreach) that a surge in post-lockdown web traffic didn't lead to significant outages or issues.
The pandemic has underlined the importance of domestic internet connectivity, with web traffic volumes remaining significantly higher than before March.
Openreach has been steadily expanding its rollout of high-speed fibre cabling, while starting to deactivate ADSL connections in dozens of local areas across the UK.
There's little consumer need for the gigabit broadband services the UK Government pledged to deliver by 2025, before reneging on its promise earlier this year.
However, FTTC connections of 35 to 65Mbps are increasingly necessary to support the growing roster of web-enabled gadgets and smart devices in modern homes.
With three quarters of mobile data also now carried via WiFi rather than 4G/5G networks, there are compelling reasons to look at upgrading 11Mbps ADSL connections.
Indeed, there are arguments that internet access ought to be treated as an essential utility, given today's reliance on it. Sir Tim Berners-Lee claims it should be a universal right.
To that end, this year has seen experiments involving internet balloons, solar drones and low-orbit satellites, bringing connectivity to regions with little or no ground-based infrastructure.
Working
Perhaps the most striking difference in our lives this year has been the rapid adoption of home working by companies that wouldn't have contemplated it previously.
New starts of office construction projects in London have halved compared to the same period last year, while every major UK city bar Edinburgh has seen declining demand for office space.
Zoom and Teams have replaced meetings and conferences, city centre eateries are closing en masse, and the rush hour commute has become a thing of the past for many.
All this places greater strain on home internet connections, once again reinforcing the need to acquire the fastest domestic connectivity possible.
Small businesses have also been forced to migrate online simply to survive. Companies which didn't build a strong online presence, like Topshop and Debenhams, have gone bust.
Conversely, online retailers have flourished during two lockdowns and a year of shielding and self-isolation.
And while some jobs need to be done on-site, millions of us now spend our nine to fives in spare rooms and sheds, with a huge rise in modular garden room sales this year.
Communications
Being unable to see – let alone hug – friends and loved ones has been a heavy burden this year.
We've attempted to replicate interpersonal communication online, but even a newfound reliance on social media and chat services can't replace what's been lost.
Social media platforms saw seen record engagement levels during 2020, despite growing concerns about how the information we volunteer is repackaged and resold.
There's been a dramatic upsurge in online quizzes, digital art classes and remote workouts, allowing people to experience activities together even if they're physically isolated.
Online classes are likely to be a major part of the post-COVID internet for students and schoolchildren, fitness fans and club members, adult learners and even conference delegates.