Huawei gets green light in UK's 5G non-core infrastructure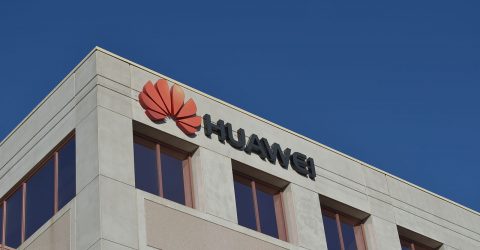 In a controversial move, the UK's National Security Council (NSC) has given the green light for Huawei's infrastructure kit which can now be used with Britain's 5G mobile networks. But the company will continue to be excluded from so-called 'core parts' of those networks.
This now means the Chinese tech giant will be allowed to sell its equipment to mobile network operators who want to build domestic, next-generation networks.
Following the leaked announcement in the Telegraph newspaper, cabinet members who were present at the NSC meeting have been given an ultimatum by cabinet secretary Mark Sedwell to confess who had leaked the committee's decision.
While the political fallout carries on the announcement is actually in line with the government's policy of denying Huawei access to any core operations but not an outright ban. This is primarily due to misgivings over Huawei's software development practices and the ongoing global controversy over potential espionage involvement from China.
This decision will not go down well in America which has set itself against Huawei, convinced it is used as a front for the Chinese government. And it could become a further controversial topic with the imminent visit by President Trump to the UK. Currently, Chinese companies are banned from working on critical telecoms infrastructure in the United States.
It has also emerged that the decision was not supported universally in the Council with a number of ministers arguing for a total ban. Among those airing misgivings were the foreign secretary, Jeremy Hunt, the home secretary, Sajid Javid and the defence secretary, Gavin Williamson.
Despite this, the decision is also in line with Britain's intelligence agencies who have taken a cautious approach to Huawei but has not, so far called for a blanket ban. The director of GCHQ, Jeremy Fleming said last month that the UK needs to understand 'the opportunities and threats posed' by Chinese technology.
The leaked decision comes on the eve of a speech by Jeremy Fleming where he will pledge that intelligence agencies will share information on cyber attacks with private companies and corporations to create 'a whole-nation, automated cyber defence system.'
It is expected that Mr Fleming will go on to say that any intelligence picked-up will be de-classified and shared promptly in the future, 'whether it's indicators of a nation state cyber actor, details of malware used by cybercriminals or credit cards being sold on the dark web.'
The Huawei decision also comes with the Chancellor, Philip Hammond's proposed visit to China. In February Mr Hammond was forced to cancel a visit after Gavin Williamson, the defence secretary suggested the UK might deploy a new aircraft carrier in Chinese waters.
The decision is not unprecedented. Prior to its buyout by BT two years ago for £12.5 billion, EE used Huawei equipment in its 3G and 4G Evolved Packet Core. But shortly after BT had purchased EE it began to strip out Huawei products. At the time BT insisted this was a purely business decision and nothing to do with security fears.
Image: Open Grid Scheduler