Internet slower than 2Mbps? £350 Better Broadband on offer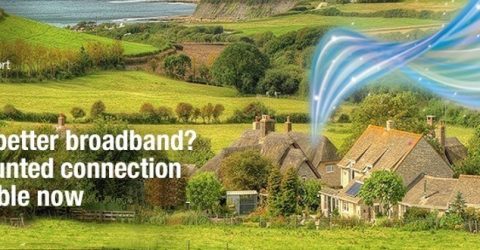 Households and businesses struggling with the worst broadband speeds in the country could get hundreds of pounds in financial help from the government's Better Broadband scheme.
It offers a subsidy of £350 to get online with basic broadband, if people have tested their connection and cannot get regular download speeds of 2Mbps or more.
It's aimed at people in rural areas or those who order broadband only to find their connection struggling, even at off-peak times.
In 2017 around 10,000 people joined up to the Better Broadband scheme.
But the growing popularity of the subsidy means it has now been extended until December 2018.
Revealed: 10 places in UK with worst broadband
The most remote parts of south Wales, central Devon, and the Scottish Highlands on average get the slowest and most unreliable connections.
But broadband speeds consistently lower than 2Mbps are more widespread than you might think.
If you can't get decent broadband then the Better Broadband scheme may be able to help.
More: Poor credit? CCJs? What broadband can you get?
The voucher covers costs up to £350 for installing new broadband.
This includes the cost of getting an engineer to you to install your service, as well as the posting and delivery of hardware like routers to your home or business.
You'll need to enter your postcode at the link below and use the government's speed checking tools to see if you're eligible.
They say
You're eligible if after speed checks your download speed is lower than 2Mbps and you have no other options available
You will pay a maximum of £400 for broadband in your first year
Taking out a broadband service under the scheme will not prevent you from being considered for faster broadband in future
Apply online here