Is choice shrinking in the UK broadband market?
ISP consolidation is accelerating, with brands including Shell Energy, CityFibre and Trooli potentially disappearing from the UK.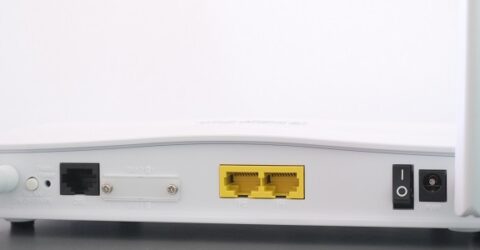 Ever since the UK's telecommunications sector was opened up to competition in the 1980s, there have been periodic spells of mergers and acquisitions.
Rival cable operators Telewest and ntl became Virgin Media, while the Freeserve ISP was subsumed into Orange before it became part of the EE empire now owned by BT.
The UK broadband market has been relatively stable in recent years, but consumers should now brace themselves for an unprecedented spell of rebrandings, withdrawals and takeovers.
ISP consolidation – the runners and riders
Let's start with VMO2, which itself was only formed in 2021 by a merger between Virgin Media and O2.
They're rumoured to be weighing up a £3 billion takeover of full fibre specialists CityFibre – one of the UK's biggest altnets.
VMO2 presently serve 16 million UK premises while CityFibre's network encompasses 2.5 million premises, with relatively little overlap.
The specifics of this takeover are complex, not least since VMO2 and CityFibre already have a joint venture partnership called Nexfibre which will be instrumental in any deal.
If the takeover goes ahead, CityFibre customers can expect their brand to fade out of existence, just as EE broadband customers increasingly see the logos of parent brand BT.
Buy an EE mobile broadband router today, and it'll come with an odd mixture of EE and BT branding, contact details and paperwork.
EE was itself formed from the merger of Orange UK and T-Mobile UK, with the latter previously known as one2one before Deutsche Telekom purchased it in 1999.
A long-standing EE customer will have lived through several rebrandings, affecting everything from payment details and contact phone numbers to service standards.
This is an often-overlooked cost of ISP consolidation and rebranding. Consumers end up with two sets of paperwork, changes to billing and support, and a general sense of confusion.
Gone and best forgotten?
Of course, not everyone will be sad to see their ISP being taken over, especially if service improvements or greater investment are promised.
It's doubtful that Post Office Broadband's 500,000 customers shed many tears when Shell Energy acquired their underperforming provider and rebranded it.
Following a 'strategic review' in January, Shell may be about to resell these broadband responsibilities to Ovo Energy, which recently disposed of SSE Broadband to TalkTalk.
TalkTalk are themselves reportedly planning to sell off part of their business, following the collapse of a proposed £3 billion VMO2 merger.
(The latter clearly have money to burn, since they're now attempting to spend the same amount acquiring CityFibre).
TalkTalk has been in trouble for some time. Their consumer division recently came bottom in Which?'s latest biannual ISP survey, with a customer satisfaction score of just 51 per cent.
Commercial break-up
Any TalkTalk sale would initially be focused on their commercial arm, known as TT Business Direct Limited.
The commercial broadband sector has been experiencing severe contractions lately, following the collapse of business provider Trunk Networks a few months ago.
However, residential ISPs are also falling like dominoes.
Rumours of a £100 million takeover are swirling around full fibre altnet Trooli, which (like other ISPs) has found it harder to obtain finance amid soaring interest rates and operating costs.
Even the iconic Plusnet brand faces an uncertain future, having already stopped providing managed services to customers of now-defunct John Lewis Broadband.
Plusnet is also withdrawing from the SIM-only market, as parent group BT streamlines its various brand assets.
In common with many of the other brands mentioned above, Plusnet broadband customers will remain on their current packages for now – though change may not be far away…