Less than half of us take up superfast broadband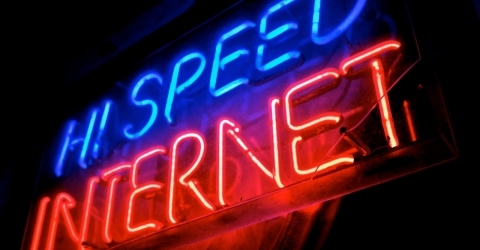 Less than half of the UK has adopted superfast broadband, even though it is now available in 94% of our homes and offices. And according to Ofcom, it seems many of us are paying more than we need to.
Ofcom's latest findings have identified four million households still using standard broadband whose contract with their ISP has already expired. These customers could all upgrade to faster broadband connections at no extra monthly cost, and switching provider could even save them money at the same time as improving their broadband service.
In light of this, Ofcom has called for ISPs, mobile, landline and pay-TV providers, as well as the networks to tell their customers what best deals are currently available when their contract is coming to an end or an annual review if customers don't initially take up a new deal.
Under the proposal, consumers would receive a notice between 10 and 40 days before the contract expired, giving clear pricing information and what other deals they offer. Ofcom said that mobile networks would have to include at least one SIM-only offer in the options for their customers.
Ofcom's investigation found that dual-play consumers pay around 19% more once they are out of contract, and triple-play consumers paid 26% more than they needed to. With this in mind Ofcom has launched a review of broadband companies' pricing practices.
As part of the review Ofcom said they will examine the reasons behind some customers signing on to higher costs than others. The review will particularly look at what protections could be implemented to ensure vulnerable customers are not being signed up to more expensive broadband packages than they need.
Alongside the review Ofcom has launched a consumer campaign with a new website, BoostYourBroadband. The website uses Ofcom data to let people know what broadband they can get in their area, offering impartial advice.
The campaign has the support of consumer champion Gloria Hunniford OBE, the government's Department for Digital, Culture, Media and Sports, Department for Business, Energy and Industrial Strategy and consumer watchdog Which?
Image: Tony Webster