London's top tourist attractions hit by over 100m cyber attacks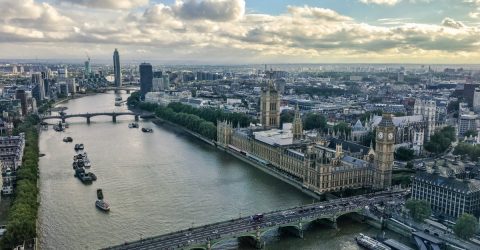 A Freedom of Information (FOI) request has revealed that London's top tourist attractions have suffered over 100 million cyber-attacks in the last 3 years. The request was submitted by the think tank group Parliament Street.
The figures revealed that popular tourist destinations such as Kew Gardens, the Natural History Museum, the Tate Gallery and the Imperial War Museum had been hit with a combined 109 million cyber-attacks over the last three financial years.
Kew Gardens was the worst hit having been attacked 86 million times in the past year – a staggering year-on-year increase of 438%. In particular, Kew was hit by 82 million spyware attempts, while data-stealing topped 1.6 million.
It seems the personal and financial details of the 100,000 plus members and 800 staff were high on the hackers' agenda.
With the others, the War Museum revealed it had been attacked more than 10 million times, spread out over the three years. The Natural History Museum clocked in with 875,4141 incidents and the Tate said it had logged 494,709 incidents.
Despite Ms Flavell's plea, it seems the organisations did fairly well at thwarting such attacks, in particular at Kew Gardens. But despite their vigilance their server was successfully breached last year and in the previous year an email account was compromised.
In comparison though, the Imperial War Museum was hit successfully by eight separate ransomware attacks over the three years. While the Tate suffered four successful attacks featuring malware and phishing campaigns.