More money for alternate full-fibre networks
TalkTalk and Virgin seek outside investment for new network builds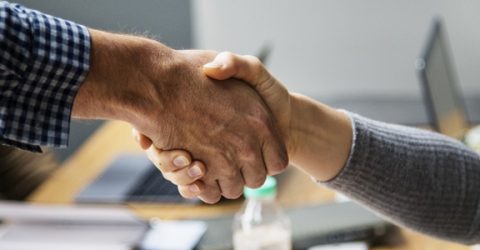 Major new full-fibre networks could see a fresh wave of investment in the rush to beat Openreach.
Liberty Global, the company behind Virgin Media, is in talks with Sky to build new full-fibre networks to rural areas. Likewise, TalkTalk's fibre venture, FibreNation, is attracting investment from global players, iCon Infrastructure and Macquarie.
We've seen many new network operators cropping up to meet the demands for full-fibre broadband. With Boris Johnson's pledge to realise nationwide full-fibre by 2025, it's going to take a lot more of them to make that goal a reality.
Sky and Virgin
Virgin Media have recently started trialing gigabit speed upgrades to their existing cable network, which could bring full-fibre speeds to millions without laying an inch of new cable.
Sky broadband currently operates solely through Openreach lines, but a new partnership could see the ISPs join forces as Liberty Fibre.
Virgin's cable network serves around 75% of the UK population, but parent company, Liberty Global, wants complete nationwide coverage.
If any network starts to monopolise the country's broadband, Ofcom will deem them a 'Significant Market Power'. Openreach is one of these powers, and it forced them to split from BT and provide regulated access for other ISPs.
To avoid the same fate, this new full-fibre network will not be operated by Virgin Media, but as a new company.
Liberty Fibre will aim to connect the 10 million homes outside of Virgin's network. If Sky join in on the venture we can expect to see both ISPs with deals for customers on the new network.
TalkTalk and FibreNation
ISP TalkTalk has been steadily growing its own fibre infrastructure through its offshoot, FibreNation. Although they only serve around 6000 premises, they're aiming for 3 million. With an expected cost of £1.5 billion, it's no surprise to see TalkTalk looking for more investors.
Macquarie, an infrastructure investment firm, recently bought out Hull ISP, KCOM, for more than £620 million. iCon Infrastructure is another investment firm with assets across Europe, including transportation, energy, and water. Both firms have expressed interest in FibreNation, according to The Telegraph.
Rival full-fibre provider, CityFibre, is also looking at a full buyout of FibreNation to expand their own network growth.
Big money
In this time of rapid infrastructure development, we can expect to see even more cash flowing to these alternate networks. BT and Openreach have shown that extensive telecoms networks will literally pay out for a century, making them solid investments for organisations that can afford it.
Money also likes to follow money. Every large investment in fibre broadband makes it easier for more networks to secure their own funding. This means more fibre will reach customers faster.
Boris Johnson's "impossible" pledge for full-fibre across the country by 2025 is inching closer and closer, but many ISPs are rising to the challenge.