Most complained about Broadband providers revealed
Ofcom complaints about ISPs rose last year as we became more reliant on internet connectivity than ever before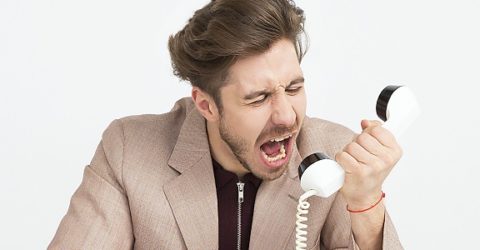 Ofcom recently published its consumer complaints report for the final quarter of 2020.
The lengthy hiatus before each report is released is explained by the complexity of the complaints received, how long it takes to resolve them – and even how they're calculated.
Based on active cases, Ofcom has to work out the number of complaints per 100,000 customers for each service provider, across a number of different industries and benchmarks.
While 59 complaints were received about BT's broadband universal service obligation (explained in our USO article from last year), many more were received about ISPs.
Indeed, the latest data regarding Ofcom complaints about ISPs offers interesting insights into the quality of the UK's broadband market.
However, this report only covers complaints made directly to Ofcom, rather than CISAS or Ombudsman Services – typically the first port of call for customers with significant issues.
Fixed in position
Complaints relating to fixed broadband services increased in Q4 2020, even though Ofcom received 12,000 less complaints overall than in Q4 2019.
Satisfaction in every other area of domestic telecommunications improved significantly, and 93 per cent of consumers describe themselves as content with their mobile phone service.
MoreBT Tops Broadband complaints lists
In five of the previous seven quarters, Vodafone topped the list of broadband complaints, beaten only by Plusnet (Q1 2019) and TalkTalk (Q2 2020).
They took top spot again in Q4 2020, attracting 30 complaints about their fixed broadband services per 100,000 subscribers.
Worryingly, that figure increased from just 21 in Q2 2020. The only company who saw a greater deterioration was Plusnet, rising from 9 to 21 complaints in the second half of last year.
Virgin Media took second place in the table of Ofcom complaints about ISPs after generating 23 complaints per 100,000 customers, to more than double their Q1 2019 ratio.
The industry average of 16 complaints per 100,000 was narrowly beaten by BT (14), but the best performers were Sky and EE.
They have spent the last two years swapping top billing status.
In a reversal of Q3 2020's results, EE pipped Sky to the post by recording six complaints per 100,000 customers, compared to Sky's (still impressive) figure of seven.
Fed up with your provider? Ultimately the best way to get it sorted might be to vote with your feet – we're here to help you compare broadband deals. Just pop your postcode in the box.
It's good to talk
The figures for Ofcom complaints about ISPs and their broadband services were largely mirrored in data about fixed line phone complaints.
Once again, Sky and EE duked it out for top billing. Once again, Virgin and Vodafone performed relatively poorly. And once again, BT finished comfortably mid-table.
However, the level of complaints was barely half that of broadband services, which perhaps indicates how little we rely on our house phones nowadays.
And while a 33 per cent rise in broadband complaints last year might seem worrying in isolation, it must be considered in the context of three lockdowns and greater domestic reliance on the internet.
Without an effective broadband service, it's hard to do anything these days – meaning complaints are far more likely to be registered with the industry regulator than previously.