New rules bring full-fibre to apartment blocks
New measures help ISPs sidestep rogue landlords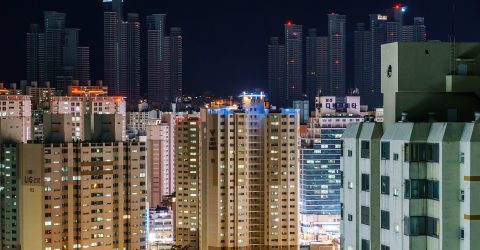 New Government proposals will help bring full-fibre to apartment blocks and other multi-tenant buildings.
At the moment, ISPs can have a very difficult time building new connections in apartment blocks. Landlords for these buildings can be hard to contact or identify, and many don't respond to access requests.
Providers obviously need permission from landowners before they start making holes and laying cables. Whether its a trench through a farmer's field, or some pipe in a wall, securing the necessary rights is often harder than the work itself.
Extra difficulties show up when trying to work on large, multi-tenant buildings. Landlords, especially for London apartments, might not even be living in the UK.
Openreach struggles to reach a huge 80% of premises within London.
Even though there are worries about health and safety, and fire risks, a better digital infrastructure could significantly boost the attractiveness of an apartment block.
The new rules
The Government's proposed changes will legally oblige landlords to allow new broadband builds when they're requested by tenants.
Landlords can still challenge these builds, but tenants and ISPs will have a big advantage in case of any conflict.
Of course, the main issue isn't stubborn landlords that won't adapt, but landlords that don't respond in the first place.
ISPs will be able to use orders from magistrates courts to gain access to buildings when landlords don't respond. The new process would only take a few weeks to resolve, and costs around £300 in court fees.
There are procedures already in place to work around absent landlords, but these can take months to complete and cost as much as £14,000. Unsurprisingly, many ISPs don't even bother trying through the current system.
Next steps
The Government is seeking more consultation before the proposals are finalised and start to move towards legislation.
Rules still need to be devised about the manner of construction work, including acceptable working times, and insurance liability.
There is currently no timescale as to when these final proposals are likely to take shape.
With more than 450,000 apartment blocks in the UK, these steps could go a long way towards nationwide gigabit broadband by 2025.